HELP! Someone Stole My Identity!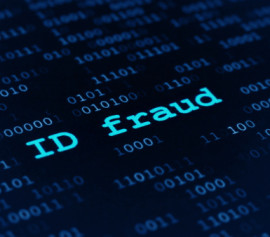 Identity theft is on the rise. In 2012 alone, 12.6 million Americans were victimized by this crime, according to a survey conducted Javelin Strategy and Research.
Identity theft is when someone steals your personal information and uses it without permission. It can potentially damage your credit, finances and personal reputation, and it can be very expensive and take years to repair.
However, there are things you can do if someone steals your identity.
The Federal Trade Commission (FTC) has recommended the following steps to combat identity theft and minimize its impact:
File an online report with the FTC (or call the agency at 1-877-438-4338). Be sure to print out a copy of the report, which is your Identity Theft Affidavit, so that you can take it to your local police and file a police report. Ask the police for a copy of their report, and this, plus your identity Theft Affidavit, makes up your Identity Theft Report.
An Identity Theft Report is important because it gives you rights in your dealings with the credit reporting companies, debt collectors and businesses that gave the identity thief a credit card in your name or opened a new account in your name. You can use it to get fraudulent information removed from your credit report and to stop a company from trying to collect debts that you don't owe. The report can also help you dispute unauthorized charges on your credit card, for example.
Next, ask Experian, Trans Union or Equifax (the three credit reporting agencies) to a put a fraud alert on your credit report. Whichever agency you choose is supposed to inform the other two agencies of the fraud alert, which is effective for up to 90 days, renewable and free. The purpose of the fraud alert is to make it harder for an identity thief to open more accounts in your name. When you have a fraud alert on your report, a business must verify your identity before it issues credit.
The phone numbers for the reporting agencies are: Experian: 888.397.3742
Trans Union: 800.680.7289
Equifax: 800.525.6285
The FTC also suggests that you may want to get an extended fraud alert or credit freeze.
In addition to taking these three steps right away, you should obtain a copy of all of your bank and credit card statements, and make a list of the charges that you want to dispute. The longer a charge remains undisputed, the harder it is to successfully contest it, so you should make doing that a priority. Credit card companies usually give you 60 days to dispute a charge.
You are also entitled to a free credit report from one of the three reporting agencies each year, so you should obtain your most recent report and look for fraudulent accounts and unauthorized charges. If you see any errors on your report resulting from identity theft and you have obtained an Identity Theft Report, you can ask the credit-reporting agency to block that information from appearing on your report. The reporting company is required to block this information if you are an identity theft victim.
Many times the least expensive and quickest solution is to file bankruptcy.
If you have questions about identity theft, or how an identity theft can affect your credit score and personal finances, contact the experienced New York debt relief law firm of Michael H. Schwartz, P.C., at 800-666-9743 for a no-obligation consultation.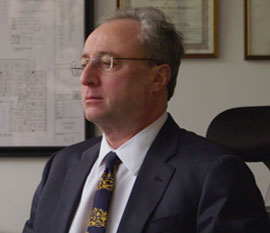 Michael H. Schwartz is the largest filer of bankruptcy cases for people living in Westchester and Rockland counties in New York. A graduate of New York Law School, Michael has been licensed to practice in New York State courts since 1983. He is also licensed to practice in the U.S. Bankruptcy and District Courts for the Southern, Eastern and Northern Districts of New York and the District of New Jersey as well as the Second Circuit U.S. Court of Appeals. He is a graduate of Max Gardner's Bankruptcy and Veterans' Boot Camps. Several media outlets have reported on his cases or sought his insights, including The New York Times.