Can I still file Bankruptcy?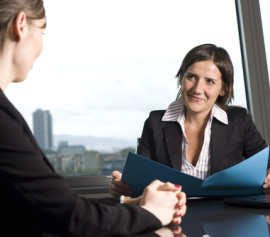 In a word, YES!
As you have probably heard, the bankruptcy laws were significantly changed back on October 17, 2005 by Congress. The new laws have made filing for bankruptcy much more difficult and time consuming.
As is often the case when laws are modified, the changes in the bankruptcy laws have created confusion. Some people have been wrongly informed that if they make above median income, they cannot file Chapter 7 bankruptcy and must repay their debts.
"Nothing is further from the truth," Mr. Schwartz declares. "When you take a person who is making $ 70,000 and take out their home allowance, and their car allowance, and their food allowance and their taxes, you're down to $ 40,000 and you can qualify. Our job is to get you to the point where you qualify and discharge your debts."
"I have even qualified couples for a complete Chapter 7 discharge of all of their debts even though they earn $200,000 per year"
In the more than 30 years that we have been helping people get rid of their debt, we have seen major changes in the bankruptcy laws. The law office of Michael H. Schwartz, P.C., recognizes that the system is now stacked against the consumer. Before the U.S. Bankruptcy Code was revised in October 2005, a consumer who filed for bankruptcy was presumed to have done so in good faith. That provision no longer exists.
"So in every single case, you have to fight for a bankruptcy discharge," Mr. Schwartz says. "That's a powerful weapon for the creditors."
That's why, more than ever, you need the NY bankruptcy attorney Michael Schwartz, P.C., on your side. We know the ins and outs of the bankruptcy laws.
No one has filed more cases for Westchester and Rockland residents under the new Code than we have. We know the Code backwards and forwards. We know how to prove good faith.
Filing Bankruptcy in New York – Contact US
If you are considering filing for bankruptcy, contact our NY bankruptcy lawyer today to schedule a free consultation. The experienced law firm of Michael H. Schwartz, P.C., will assess your situation, explain the rules, and help you determine whether bankruptcy file is right for you.
Michael H. Schwartz, P.C.
One Water Street
White Plains, NY 10601
Phone: 800-666-9743
(800) On My Side
Fax: (914) 997-0536
To arrange for a free initial consultation with NY bankruptcy attorney at Michael H. Schwartz, P.C., call us toll-free at (800) 666-9743 or contact us online.