Consumer Bankruptcy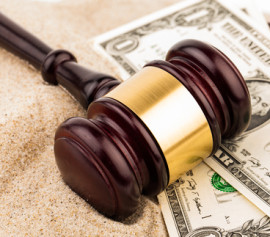 Anyone who has accumulated a significant amount of debt has probably considered filing for bankruptcy.
Most people are financially ready to file bankruptcy long before they are emotionally ready. People may feel they have failed or are committing a sin. We don't judge you.
Bankruptcy is rooted in the bible:
"At the end of every seven years you shall grant a release of debts. And this is the form of the release: Every creditor who has lent anything to his neighbor shall release it; he shall not require it of his neighbor or his brother, because it is called the Lord's release." – Deuteronomy 15
On January 19, 2011 when announcing why The Eastman Kodak Co. filed for Chapter 11 bankruptcy protection, Antonio M. Perez, Chairman and Chief Executive Officer stated:
"Kodak is taking a significant step toward enabling our enterprise to complete its transformation."
Bankruptcy is basically a business tool. There is a reason "bank" is in bankruptcy. Corporations use it. So should you.
Bankruptcy Choices for Individuals
There are two main types of bankruptcy for which an individual can file: Liquidation and Reorganization. Under the U.S. Bankruptcy Code, individuals can file for liquidation under Chapter 7 or for reorganization under Chapter 13. Individuals can also file for reorganization under Chapter 11, but its provisions apply in very few situations.
Chapter 7
Liquidation is the official name of bankruptcy under Chapter 7 and is the most common form of bankruptcy for individuals. A petition for relief is filed by the debtor in a bankruptcy court. This causes an automatic stay to be issued, which means that all collections against the debtor have to stop. The goal is to discharge your debts. A discharge means that the debts no longer exist and no longer have to be paid. However, certain kinds of debts cannot be discharged. Nondischargeable debts include recent taxes, orders for domestic support (alimony, child support, etc.), and damages that resulted from a debtor's malicious behavior. Our Chapter 7 Bankruptcy FAQ addresses common questions and concerns for individuals contemplating filing Chapter 7 bankruptcy.
Chapter 13
Reorganization bankruptcy under Chapter 13 can also be obtained by an individual. There are certain criteria that a debtor must meet in order to be eligible for reorganization, such as having a steady income and an ability to repay some of the debt.
There is also a debt ceiling on how much a person can owe and still file Chapter 13.
A petition filed under Chapter 13 (also known as a "wage earner plan") puts an immediate end to all collection activity. Instead, a debt repayment plan is proposed to the creditors. Creditors must accept the plan and, they cannot take any action outside of the plan if it is approved by the bankruptcy court. If the debtor successfully completes the plan, the debts dealt with by the plan are discharged.
In addition, if you own a home and have more than one mortgage or Home Equity Loan or Line of Credit and the amount owed on the first mortgage is more than the value of your home, in Chapter 13 you can remove the second mortgage or Home Equity Loan or Line of Credit completely and owe nothing on it.
Conclusion
Bankruptcy law is meant to safeguard both debtors and creditors, and if done correctly can be a cost effective process with immediate benefits. As such, it is imperative that skilled NY bankruptcy attorney Michael H Schwartz, P.C., be contacted by anyone involved in a serious financial situation. Such representation can make a real difference in your financial well-being.
To arrange for a free initial consultation with NY bankruptcy attorney at Michael H. Schwartz, P.C., call us toll-free at (800) 666-9743 or contact us online.