Putnam County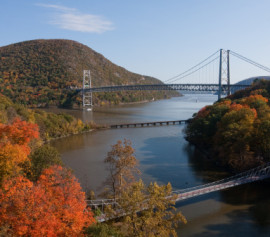 In 2012, there were 10,620 bankruptcy cases commenced in the U.S. Bankruptcy Court for the Southern District of New York, including 9,513 cases filed by non-businesses. That's an average of 885 bankruptcy cases filed, on average, every month. Most of these cases (8,316) were filed under Chapter 7 of the U.S. Bankruptcy Code.

As these numbers show, you are not alone if you are considering filing for bankruptcy. It's a situation that happens to many of us, and often due to circumstances that are simply beyond our control.

If you are a resident of Putnam County or have most of your assets in the county, then your bankruptcy case would be handled by the Southern District of New York's Poughkeepsie Courthouse. This court is part of the federal court system, which exclusively handles bankruptcy cases.


The Poughkeepsie Court also handles cases from nearby Dutchess, Orange, Sullivan and Ulster counties. These cases include Chapter 7, Chapter 11, Chapter 12 and Chapter 13 bankruptcy filings.

The Courthouse is located at 355 Main Street, Poughkeepsie, NY, 12601. To get there by car from Putnam County, you would likely take I-84 West, merge onto US-9 North and take the Academy Street exit. You would then make a right on Main Street in downtown Poughkeepsie.

The Courthouse is open from 8:30 a.m. to 5 p.m. If you need more information, call (845) 451-6362.

Since 1983, consumer bankruptcy lawyer Michael H. Schwartz has been licensed to practice in the Southern District of New York. He has successfully steered thousands of clients through the bankruptcy process, including clients from Putnam County, and he can do the same for you.

Don't let your financial situation spin out of control! Call Michael H. Schwartz, P.C., today toll-free at (800) On My Side or fill out our convenient online contact form.
More about Putnam County
Although a downturn in the economy has led to high unemployment rates in New York State and throughout most of the country, Putnam County has maintained a relatively low rate of joblessness. In fact, according to the New York State Department of Labor Statistics, Putnam County had the second-lowest unemployment rate in the state through December 2012 at 6.3 percent.
The mostly rural county is located roughly 50 miles north of New York City and features a collection of small towns and quaint villages, including Carmel (the county seat), Kent, Patterson, Philipstown, Southeast and Putnam Valley.
The biggest employers in the county include Putnam Hospital Center, Watson Laboratories Inc., A&P (The Great Atlantic & Pacific Tea Co.) and PARC (Putnam Associated Resource Center).
Get Legal Help for Your Putnam County Bankruptcy Case Today
If you have a large amount of debt and find yourself becoming overwhelmed by credit issues, it's important to get legal help right away.
Run – don't walk – to the law office of Michael H. Schwartz, P.C., which was recently recognized in a list of "The New York Area's Top-Rated Lawyers" in New York Magazine.
For more than 30 years, consumer bankruptcy lawyer Michael H. Schwartz has helped thousands of clients from Putnam County and surrounding areas to get a new financial life. And he did it all without losing any property his clients did not want to give up or having a single bankruptcy discharge denied.
If you have serious financial problems, get serious legal representation.
Schedule a confidential consultation today by calling us toll-free at (800) On My Side or filling out our online contact form
To arrange for a free initial consultation with NY bankruptcy attorney at Michael H. Schwartz, P.C., call us toll-free at (800) 666-9743 or contact us online.