Michael H. Schwartz Recognized as a Top-Rated Bankruptcy Lawyer of 2016 by New York Magazine; the FIFTH Year in a Row for the White Plains Bankruptcy Attorney.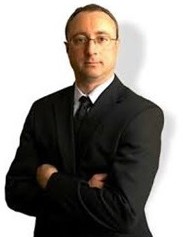 Michael H. Schwartz, the highly respected New York consumer bankruptcy attorney with 40 years of experience helping financially distressed individuals in Westchester, Rockland,  the Hudson Valley and New York City areas, has again been named one of the "New York Area's Top-Rated Bankruptcy Lawyers" by New York Magazine.  Mr. Schwartz has now received this impressive recognition five years in a row.  
On top of his legal skills, New York Magazine also notes that the law firm run by Michael H. Schwartz provides high-quality legal services, making the bankruptcy process as painless and smooth as possible.
In addition to the New York Magazine rating, Mr. Schwartz has been awarded the Top Rating by   AVVO.COM; A+ by the Better Business Bureau; and "AV," the highest rating by Martindale Hubbell, the longest running company rating lawyers, for his incredible ability and success serving clients with financial troubles.
When lenders or servicers refuse to cooperate and act according to the rules and law, Mr. Schwartz will not back down. He will take the fight right back to the lenders and servicers.
"Never give in and never give up" is his motto.  Just recently Nationstar Mortgage, LLC tried to take away a client's home despite the client making all payments owed.  Mr. Schwartz did not lie still.  He went into action yet again, and stopped Nationstar Mortgage, LLC in its tracks. His successful legal work resulted in Nationstar Mortgage, LLC being Ordered by the Court to stop its actions, and pay for the time spent making the situation right again to keep his client back on track!
Mr. Schwartz has deep experience with, and a long standing commitment, to the Federal Bankruptcy laws and New York State foreclosure regulations.  He served four years as Co-Chair on the Westchester County Bar Association Bankruptcy & Creditors Rights Committee; He is a sustaining member of the National Association of Consumer Bankruptcy Attorneys, the largest advocacy group committed to protecting the bankruptcy rights of consumers.
Mr. Schwartz is committed to making real change to improve the bankruptcy system to make it fairer and just for consumers and debtors. He has lobbied the United States Congress fighting for the rights of consumer debtors, and he has written to both United States Senators from New York and each local House Representative at the request of our U.S.  Bankruptcy Judges.
In more than three decades of bankruptcy law experience, White Plains, Rockland, Putnam and the Hudson Valley Debt Relief Lawyer Michael H. Schwartz has filed more than 5,000 cases. He represents clients during all types of bankruptcy proceedings, including consumers seeking Chapter 7 bankruptcy or Chapter 13 bankruptcy, individuals and businesses facing foreclosures and companies looking to restructure their debt. Further, Mr. Schwartz has considerable skill handling cases in which a person's financial distress comes from medical issues.
As a Top-Rated Bankruptcy Lawyer in New York, Mr. Schwartz can help you preserve your future financial well-being.
From his Main office in the heart of White Plains, Mr. Schwartz provides quality legal representation to clients throughout Southern New York, in Westchester County, Rockland County, Putnam County, the Hudson Valley and 5 boroughs of New York City.
Contact Us at Once for Professional Assistance
If you are in financial trouble, please do not hesitate to contact Top-Rated White Plains, NY bankruptcy lawyer Michael H. Schwartz today. You can request a free, fully confidential consultation to discuss your case and find out how we may help you.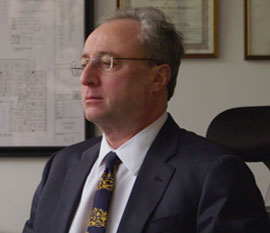 Michael H. Schwartz is the largest filer of bankruptcy cases for people living in Westchester and Rockland counties in New York. A graduate of New York Law School, Michael has been licensed to practice in New York State courts since 1983. He is also licensed to practice in the U.S. Bankruptcy and District Courts for the Southern, Eastern and Northern Districts of New York and the District of New Jersey as well as the Second Circuit U.S. Court of Appeals. He is a graduate of Max Gardner's Bankruptcy and Veterans' Boot Camps. Several media outlets have reported on his cases or sought his insights, including The New York Times.