New York Times Features Bankruptcy Attorney Michael H. Schwartz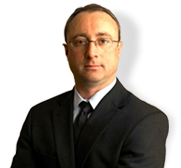 The after effects of the mortgage crisis are still making their way through the court system – and judges don't like what they're seeing.
Neither does New York bankruptcy attorney Michael H. Schwartz. In fact, Attorney Schwartz's client advocacy resulted in Bank of America being sanctioned $10,000 per month until it stopped harassing his client, and he was recently featured in the New York Times.
Michael H. Schwartz: Bank's Conduct Is Not Acceptable
Mr. Schwartz was interviewed in the New York Times about his work on behalf of clients being harassed by mortgage lenders. Mr. Schwartz described the issue as a nationwide problem.
According to the article, Mr. Schwartz's clients owned a condominium in Tampa, Florida that had a first and second mortgage through Bank of America. They hired Michael H. Schwartz to file for bankruptcy in 2010 and had both mortgage debts discharged.
End of story? Nope!
The borrowers began receiving demand letters from Bank of America in the spring of 2012 telling them that their second mortgage for $27,000.00 was "seriously delinquent" and that the bank would take collection action if the debt wasn't paid immediately.
The borrowers told Bank of America that the mortgage debt had been discharged in bankruptcy, but the bank wasn't interested.
According to Mr. Schwartz, the harassing debt collection practices continued with letters every month and phone calls every day.
Bank of America even sold the servicing rights to one of the mortgage debts to another lender and the borrower's nightmare doubled.
Mr. Schwartz went back to court to make Bank of America stop its illegal collection tactics.
Mr. Schwartz brought the matter before U.S. Bankruptcy Judge Robert D. Drain.
Judge Drain found Bank of America in contempt of the debt discharge order protecting the borrowers and ordered Bank of America to pay the couple $10,000 a month in sanctions until Bank of America corrected its actions.
According to the Judge, "This is not just a stupid mistake by the bank. This is a policy."
A Bad Policy That Can Be Remedied by an Attorney that Stands by His Clients
Judge Drain's contempt order will certainly hit Bank of America where it hurts most – its bottom line. Unfortunately, this bank is one of many engaging in harassing behavior. According to Mr. Schwartz, who has represented numerous clients in similar situations,
"This problem is nationwide. I truly believe that banks are making a conscious decision that it is less expensive for them to pay sanctions than to change their internal policies. However, the law is the law. The bank's conduct is simply illegal and will not be tolerated by me."
If you are being harassed by a lender, contact the law office of Michael H. Schwartz and let us analyze your situation and get debt collectors to stop harassing you. For over 40 years, Michael Schwartz has been helping people just like you throughout New York State – including Westchester County, Rockland County, Putnam County, Orange County, Dutchess County, Long Island, the Bronx, Manhattan, Brooklyn, Queens, Staten Island, Nassau County and Suffolk County – restore their financial lives.
If you have questions about debt relief or need to file for Chapter 7 bankruptcy, Chapter 11 bankruptcy or Chapter 13 bankruptcy, we can help. Call the White Plains law office at 800-666-9743 (800-On-My-Side) and speak to Michael H. Schwartz, the experienced White Plains, Westchester, Rockland, Putnam and the Hudson Valley Attorney. Contact us today and let us help you get a new start.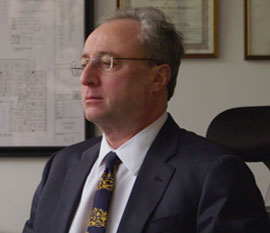 Michael H. Schwartz is the largest filer of bankruptcy cases for people living in Westchester and Rockland counties in New York. A graduate of New York Law School, Michael has been licensed to practice in New York State courts since 1983. He is also licensed to practice in the U.S. Bankruptcy and District Courts for the Southern, Eastern and Northern Districts of New York and the District of New Jersey as well as the Second Circuit U.S. Court of Appeals. He is a graduate of Max Gardner's Bankruptcy and Veterans' Boot Camps. Several media outlets have reported on his cases or sought his insights, including The New York Times.