Lender's Failure to Comply with HAMP May Provide Foreclosure Defense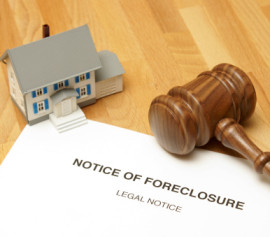 The Home Affordable Modification Program (HAMP) is a government program that allows struggling homeowners to modify the terms of a mortgage to make payments more affordable, allowing them to continue to pay for the property rather than face foreclosure.
The problem is that many lenders fail to comply with HAMP's rules. As a result, some homeowners are being wrongfully denied assistance. After an application has been submitted for HAMP, these homeowners face a foreclosure notice. In some cases, a home has been foreclosed on purely as a result of lender error or a violation of the rules and regulations issued by the federal government.
Have you applied for HAMP assistance and then faced foreclosure? Your lender may have made a serious error. It is important that you, as a homeowner, understand your rights with regard to foreclosure actions if you have applied for a loan modification through HAMP.
If you have applied for a loan modification through HAMP, and your lender failed to comply with the requirements of the HAMP program, that fact could create a successful defense against any foreclosure proceedings the lender may try to initiate. You may also have a potential claim against your lender.
A Pending HAMP Evaluation May Halt or Delay Foreclosure Proceedings
Eligible applicants can halt or delay foreclosure proceedings by submitting a HAMP application to their lender for evaluation. Whether your lender is threatening foreclosure, has already initiated foreclosure proceedings or a foreclosure sale date has been set, if you have applied for HAMP and the lender then fails to correctly handle your application, there is a possibility that you could successfully challenge the foreclosure.
While the evaluation process is ongoing, even prior to an approval or denial, foreclosure proceedings must be postponed. This postponement will either be temporary or permanent, based on the final determination made regarding your HAMP application.
If your application is approved, all foreclosure actions should halt. Then, as long as you make the payments on time and fulfill the requirements of the trial period, the loan modification will become permanent. If it is determined you are not eligible for HAMP, or you fail to fulfill the requirements of your trial plan, you should still have 30 days to work out another solution.
What to Do If You Have Been Wrongful Denied a HAMP Loan Modification
If you have been wrongfully denied a loan modification as a result of the lender's or mortgage service provider's non-compliance with HAMP regulations, you may be able to use that fact as an effective defense against foreclosure proceedings. Both homeowners and lenders have responsibilities under HAMP, and the lender does not have the right to foreclose on your home while your HAMP application is pending.
There have been numerous reports about lenders struggling to comply with HAMP guidelines and program requirements. Even if your lender claims to be unaware of changes in program, changes in eligibility requirements or adjustments made to HAMP guidelines, it is still responsible for following the rules and requirements as issued by the federal government.
It is the lender who is obligated to keep up with new developments and changes in the program, not the borrower. You should never face foreclosure proceedings based on a lender's violation or failure to adhere to program requirements.
If you are facing foreclosure as a result of your lender's failure to comply with HAMP, it may be possible to use this violation as the basis for an affirmative defense to foreclosure or in a lawsuit to seek other remedies.
If a mortgage lender has failed to comply with the Servicer Participation Agreement, which must be signed and adhered to in order to participate in HAMP, it may be considered a breach of contract. If that breach results in a homeowner being wrongfully denied government assistance or ultimately losing his or her home to foreclosure, that homeowner may be able to seek compensatory damages for HAMP violations.
Trying to Save Your Home from Foreclosure?
If you are trying to save your home from foreclosure, yet your lender has failed to comply with HAMP guidelines or has wrongfully denied your application, our firm is ready to help you fight back.
Contact New York bankruptcy attorney Michael H. Schwartz right away. Having filed more than 4,000 cases and assisted countless individuals by providing them with an aggressive foreclosure defense, Mr. Schwartz is one of the top-rated lawyers in New York. He has not had one single client's bankruptcy discharge denied, nor has he lost one single client's house to foreclosure. Even if you are not eligible for HAMP, he stands ready to help you pursue any number of debt-relief options.
To learn more through a free case review, call (800) 666-9743 or send us a message now.
Sources: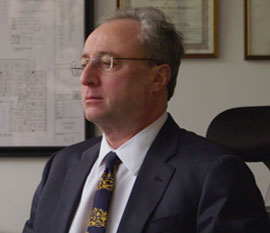 Michael H. Schwartz is the largest filer of bankruptcy cases for people living in Westchester and Rockland counties in New York. A graduate of New York Law School, Michael has been licensed to practice in New York State courts since 1983. He is also licensed to practice in the U.S. Bankruptcy and District Courts for the Southern, Eastern and Northern Districts of New York and the District of New Jersey as well as the Second Circuit U.S. Court of Appeals. He is a graduate of Max Gardner's Bankruptcy and Veterans' Boot Camps. Several media outlets have reported on his cases or sought his insights, including The New York Times.