The Mistake of Filing for Bankruptcy Without Paying Upfront Fees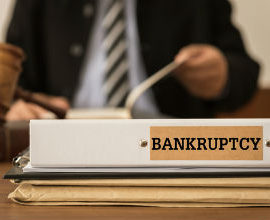 When filing for bankruptcy in New York, most people make the smart choice of hiring an experienced bankruptcy lawyer.  Not only will an experienced bankruptcy attorney help you sort out the different types of bankruptcy and determine which is best for you, but also the attorney will investigate and organize all of your debts, get all of your paperwork in order, file all of the required legal documents, navigate and help you to understand the entire process and be legally responsible for your case.
Despite all these advantages that come from working with an experienced bankruptcy attorney, some individuals are held back by concerns over the cost of attorney's fees. Many wonder how they will possibly afford an experienced Bronx Bankruptcy Attorney, so they may take the no-money-down option where the debtor can file for bankruptcy without paying an upfront fee.
The problem is that this approach corrupts a debtor's decision in entering the bankruptcy system.
When Is an Upfront Legal Fee "Waived"? How Are Attorneys Paid Instead?
Chapter 13 bankruptcy lawyers' fees are far more expensive than lawyers' fees for filing Chapter 7 bankruptcy, but the bankruptcy code allows for the legal fees to be paid to their attorney as part of the Chapter 13 debt repayment plan.
This allows for filing without paying any legal fee before the case is filed, unlike in Chapter 7 bankruptcy where the entire legal fee must be paid in full before the case is filed.
The Problem With Filing for Bankruptcy Without Paying First.
As discussed extensively by Pamela Foohey and contributors in an article on Credit Slips, while filing for bankruptcy in a no-money-down Chapter 13 bankruptcy plan may seem like the ideal solution for the debtor, it is usually not in your best interest.
Chapter 13 requires you to pay back a portion of your debts despite the lack of finances, and you are also stuck with legal fees that are double or triple the fee in Chapter 7.
If that were not bad enough, most of these "no fee" driven Chapter 13 cases are more likely to be dismissed, leaving you with nothing but the debt you tried to get rid of.
Filing for Bankruptcy Without Paying an Upfront Fee – What's To Be Done?
The fact that a no-money-down option exists for Chapter 13 bankruptcy filing, but does not exist for Chapter 7 bankruptcy filing, may persuade people to make the wrong decision as to which Chapter to file for bankruptcy.
At the law offices of Michael H. Schwartz, P.C., we understand what you are going through financially, and we want to make it clear that it is our job to work in your best financial interests.
When you are making a determination about what type of bankruptcy to file, we want the primary factor for consideration to be your best interests, not how much our services cost or when you will have to pay for them.  Because of this, we work with you to help make the cost of our services manageable.
Our fees start at only $1,899, (plus expenses: the Court's filing fee and the creditor address and credit notification report and the credit counseling course).
However, we do not require you to pay this in one lump sum.  While we do require you to pay our fees before your case is filed as required by law, we will start taking all creditor calls, and be there for you with a small deposit of $200.
Contact Our Law Offices Today.
Michael H Schwartz has been practicing bankruptcy law for 40 years.
We have filed thousands of cases.  When you are struggling with severe amounts of debt and do not know where to turn, filing for bankruptcy may be your best option. Bankruptcy is a complicated and often confusing legal process, and it is highly recommended that you work with an experienced legal professional that truly keeps your best interests in focus.
If you are ready to learn more about our bankruptcy services, please contact us today.
We are reachable by phone or online now!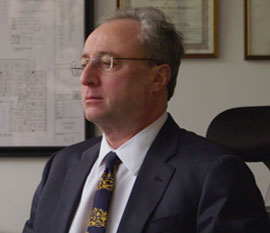 Michael H. Schwartz is the largest filer of bankruptcy cases for people living in Westchester and Rockland counties in New York. A graduate of New York Law School, Michael has been licensed to practice in New York State courts since 1983. He is also licensed to practice in the U.S. Bankruptcy and District Courts for the Southern, Eastern and Northern Districts of New York and the District of New Jersey as well as the Second Circuit U.S. Court of Appeals. He is a graduate of Max Gardner's Bankruptcy and Veterans' Boot Camps. Several media outlets have reported on his cases or sought his insights, including The New York Times.