Are there Pros and Cons to a Mortgage Loan Modification in New York?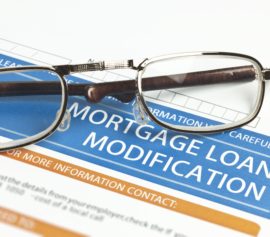 Applying for a mortgage loan modification is a big decision that could have significant implications for your family's financial future. When you are considering your options for getting your finances back on track, it is best to take stock of the advantages and disadvantages. What are the pros and cons of a mortgage loan modification in New York?
For many homeowners struggling to make mortgage payments in Westchester County, Putnam County, Rockland County, and throughout the Hudson Valley, a mortgage loan modification may be just what they need to get their payments in order and keep their home, but it is always best to make an informed choice.
At the law firm of Michael H. Schwartz, P.C., we want our clients to make smart financial decisions that will benefit them and their families. As an experienced New York bankruptcy and foreclosure defense attorney, Mr. Schwartz has an extensive knowledge of all the options available to people facing foreclosure in New York. Loan modification is just one of them.
With that in mind, here are some of the advantages and disadvantages of mortgage loan modification in New York.
Pros of Mortgage Loan Modification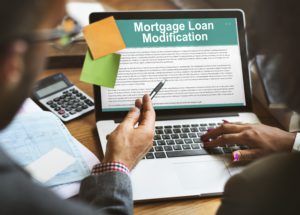 For many struggling homeowners, a mortgage loan modification can be a smart financial decision. By changing the monthly payments you make, along with other terms, a modification can help you keep from defaulting on your mortgage. Here are some of the pros of mortgage loan modification in New York:
Lower monthly payments. Perhaps the most obvious benefit of a modified mortgage loan agreement is a lower monthly payment. Receiving a smaller bill each month can be a lifesaver, particularly if you have recently suffered a loss in income or taken on new expenses.
Lower interest rates. In some (but not all) cases, your lender may agree to lower your interest rate in your modified mortgage loan agreement. Securing a lower interest rate can be especially helpful when you are also reducing your monthly payment, as you will be paying over a more extended period of time, allowing more interest to accrue.
Getting a forbearance or reduction of previous interest. In some instances, your lender might agree to forbear (forgive) or reduce some of the interest you already owe on the principal. This is an attractive option for many borrowers to pursue because it can reduce the amount of money you currently owe the bank.
The security of a mortgage you can handle. Along with all of the tangible financial benefits of mortgage loan modification comes the feeling of security when you know your finances are under control. The stress of continually being financially unstable can take a toll on your mental health and personal relationships. Modifying your mortgage loan agreement to make it manageable can have a positive impact on almost every area of your life.
As you can see, there are many potential benefits to seeking a mortgage loan modification. Not all of these benefits will be included in every possible modified agreement, but an experienced New York mortgage loan modification lawyer like Michael H. Schwartz can help you understand what benefits are included in the agreement you've been offered and to seek a better deal if you are unsatisfied.
Cons of Mortgage Loan Modification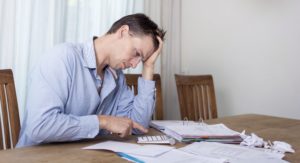 Despite the potential benefits, mortgage loan modification may not be for everyone. There are some important costs to understand before agreeing to any mortgage loan modification. Here are some of the potential cons of modifying your mortgage loan agreement:
Taking longer to pay off your debt. If you are paying off the same amount of principal with smaller monthly payments, it will take longer for you to pay off your home. If you are trying to become completely debt-free as soon as possible, a mortgage loan modification can make that goal harder to achieve.
Paying more interest over time. How much interest you eventually pay to your lender is a function of both the interest rate and the number of monthly payments you make before your debt is paid off. If you have agreed to a lower monthly payment without significantly reducing your interest rate, you may end up paying more money in total because you are paying interest for a longer time than you otherwise would have.
The foreclosure process won't stop while you're negotiating. Mortgage loan modification can eventually help you avoid foreclosure, but if the foreclosure process has already started, it will not stop just because you are in the middle of negotiating a new agreement. Mortgage loan modification is not an emergency quick-fix. If foreclosure is imminent, other options such as filing for bankruptcy might be more appropriate. You may want to speak to an Ohio foreclosure defense law firm or New York foreclosure defense attorney.
Even if you have concerns about some of the disadvantages, you might not want to dismiss mortgage loan modification as an option altogether. To better understand what a mortgage modification could mean for you and your family, you can schedule a free initial consultation with experienced New York mortgage loan modification lawyer Michael H. Schwartz.
Contact a Mortgage Loan Modification Lawyer in White Plains Today
If you are worried about defaulting on your mortgage, you need guidance to help you understand what you can do. White Plains bankruptcy and foreclosure defense lawyer Michael H. Schwartz is here to tell you that you have legal options. Whether or not a mortgage loan modification is right for you, an experienced New York bankruptcy attorney can help you fight the bank and increase your chances of keeping your home.
If you are at all at risk of foreclosure, time is of the essence. The sooner you get started fighting back, the better chance you will have of keeping your home. For mortgage loan modification, you will want to get the ball rolling quickly enough to avoid foreclosure, but at the same time, you should not rush and accept a new agreement that will be just as unfavorable to you as the last one was.
For more information on how Michael H. Schwartz, P.C. can help you secure the right agreement for your situation, contact us now.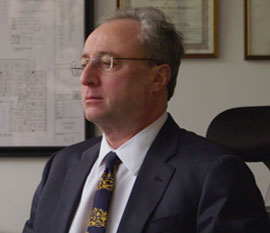 Michael H. Schwartz is the largest filer of bankruptcy cases for people living in Westchester and Rockland counties in New York. A graduate of New York Law School, Michael has been licensed to practice in New York State courts since 1983. He is also licensed to practice in the U.S. Bankruptcy and District Courts for the Southern, Eastern and Northern Districts of New York and the District of New Jersey as well as the Second Circuit U.S. Court of Appeals. He is a graduate of Max Gardner's Bankruptcy and Veterans' Boot Camps. Several media outlets have reported on his cases or sought his insights, including The New York Times.