Study: Two-Thirds of Bankruptcy Filings Are Due to Medical Issues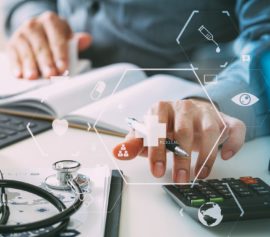 Medical issues contribute to roughly two-thirds of the country's bankruptcy filings each year, according to a recently released study. In the view of one of the study's authors, a lack of adequate health care insurance likely contributes to the majority of those bankruptcies. Even when many Americans pay for health insurance, they still cannot afford the high costs of their care and treatment.
"Unless you're Bill Gates, you're just one serious illness away from bankruptcy," Dr. David Himmelstein of the City University of New York's Hunter College said in an article about the study published by the American Journal of Public Health. "For middle-class Americans, health insurance offers little protection. Most of us have policies with so many loopholes, copayments and deductibles that illness can put you in the poorhouse."
Here, we take a closer look at the study and what it says about the reasons why many people in New York and throughout the country must turn to bankruptcy in order to rebuild their financial lives.
Why Is Health Care So Expensive in the United States?
Americans spend nearly twice as much on health care as those in other high-income countries, according to a study published in the Journal of the American Medical Association. The study found that the U.S. spent 17.8 percent of its gross domestic product (GDP) on health care in 2016. In contrast, health care spending among 10 of the highest-income countries ranged from 9.6 percent of GDP (Australia) to 12.4 percent (Switzerland).
The study identified several factors that contribute to the high cost of health care in our country, including:
Tests – Doctors in the United States use expensive magnetic resonance imaging (MRI) tests and computed tomography (CT) scans at a much higher rate than the other countries analyzed for the study.
Administration – Planning, regulating and managing health systems and services account for 8 percent of GDP in the U.S. compared to 1 to 3 percent in the other countries.
Pharmaceuticals – The price of prescription drugs is significantly higher in the U.S. than in other countries. Pharmaceutical spending in our country is $1,443 per capita. In the other countries, it ranges from $466 to $939.
Salaries – The salaries of American doctors and nurses are also higher in the U.S. when compared to other countries. For instance, the average generalist physician salary in the U.S. is $218,173. In the other countries, the average salary range for a generalist physician is $86,607 to $154,126.
Unfortunately, many Americans cannot handle those health care costs – even when they have insurance through work or through a plan which they have purchased. According to a recent report, in 2018 alone, Americans needed to borrow $88 billion to cover medical bills which they could not afford.
Affordable Care Act Has Not Reduced Bankruptcies, Researchers Say
Medical costs are simply overwhelming for many Americans, the researchers behind the American Journal of Public Health study say. The study estimates that 530,000 families in our country must turn to bankruptcy every year due to their medical issues and expenses, accounting for 66.5 percent of all bankruptcies filed in the U.S. The study showed that medical bills contributed to 58.5 percent of bankruptcies, while illness-related income losses led to 44.3 percent.
The other leading reasons for bankruptcy filings included:
Reason                                                                    Pct.
Unaffordable mortgages or foreclosure        45.0%
Spending/living beyond one's means            44.4%
Giving help to friends or relatives                     28.4%
Student loans                                                        25.4%
Divorce or separation                                          24.4%
The researchers based their conclusions on an analysis of 910 bankruptcy filings between 2013 and 2016. It was the first study to look at whether the Affordable Care Act (ACA) had any effect on bankruptcy filings after its passage in 2010.
The researchers concluded that, while the ACA has allowed more Americans to obtain health care insurance, a large segment of our population still struggles to pay medical bills because the insurance barely eases their financial burden. The percentage of Americans who cited medical issues as the reason for a bankruptcy filing actually went from 65.5 percent before the ACA's enactment to 67.5 percent in the first three years after it passed.
"Even the best job-based health insurance often vanishes when prolonged illness causes job loss – just when families need it most," Dr. Himmelstein said in the American Journal of Public Health article about the study. "Private health insurance is a defective product, akin to an umbrella that melts in the rain."
What Can You Do If You Face Overwhelming Medical Debt?
As the study reveals, you are not alone if you find yourself struggling with medical debt. Thousands upon thousands of other hard-working people in New York and throughout the country find themselves in the same situation. The good news is that filing for bankruptcy can provide you with immediate relief and help you to get back to solid financial footing.
For example, filing under Chapter 7 of the U.S. Bankruptcy Code could lead to a total discharge of your debt, including medical bills, credit card bills and personal loan debts. In fact, as soon as you file your bankruptcy petition, an automatic stay will take effect that prohibits creditors, including medical debt collectors, from bothering you. Additionally, most people who file under Chapter 7 can still retain their home, car, clothes, furniture, retirement accounts/pensions and business tools. Most cases are resolved within a few months after they are filed.
Get Help from an Experienced NY Bankruptcy Lawyer
If you are saddled with overwhelming medical debt, you should consult with New York bankruptcy attorney Michael H. Schwartz as soon as possible. He can bring more than 40 years of experience to your case. His clients have never had a discharge denied or lost a home to foreclosure.
At Michael H. Schwartz, P.C., our Westchester County bankruptcy attorneys will examine your assets, debts and income and use our experience and insight to help you determine which form of bankruptcy is best for you. To learn more, call or reach us online today and schedule a free and confidential consultation.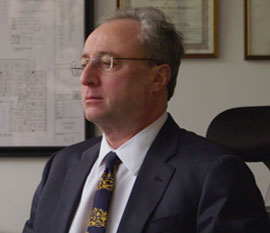 Michael H. Schwartz is the largest filer of bankruptcy cases for people living in Westchester and Rockland counties in New York. A graduate of New York Law School, Michael has been licensed to practice in New York State courts since 1983. He is also licensed to practice in the U.S. Bankruptcy and District Courts for the Southern, Eastern and Northern Districts of New York and the District of New Jersey as well as the Second Circuit U.S. Court of Appeals. He is a graduate of Max Gardner's Bankruptcy and Veterans' Boot Camps. Several media outlets have reported on his cases or sought his insights, including The New York Times.