7 Tips to Avoid a Foreclosure Sale in New York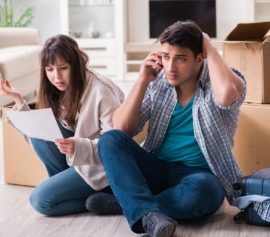 If you start to fall behind on your mortgage payments in New York, foreclosure could be just around the corner. In other words, your lender could soon try to take possession of your home and sell it. If the sale proceeds fall short of what you owe on the mortgage, the lender may also seek a deficiency judgment against you. The lender may then try to freeze your bank accounts, garnish your wages, or use other means in order to satisfy that judgment.
The six most important steps which you can take to avoid foreclosure are: (1) Don't ignore the problem; (2) let your lender know when you are having problems with making your monthly payments; (3) respond to all of the lender's letters and e-mails; (4) understand your mortgage rights by talking with an experienced foreclosure defense lawyer; (5) learn about all of your foreclosure prevention options; and (6) get in touch with a HUD-approved housing counselor as soon as possible.
Given what is at stake for you and your family, you will be better off doing everything you can to avoid a foreclosure sale. Below, we provide seven more tips that will help you to do so. Of course, the most important step will be to run – don't walk – to Michael H. Schwartz, P.C. Mr. Schwartz is a highly experienced foreclosure defense attorney based in White Plains. He can provide a free review of your case today.
1. Don't panic – and don't ignore the problem, either.
If you fall behind on your mortgage payments, you can expect to get a letter from the lender (or mortgage servicer). The letter should advise you of your missed payments and describe how you can make arrangements for payment by a specific deadline. If you cannot pay what you owe (including late fees), the lender or servicer will then send you another letter, telling you that it will "accelerate" or "call-in" the loan, which means it is demanding immediate payment of the entire loan amount. If you have received these letters, don't panic. When people panic, they can make bad and costly decisions such as turning to a foreclosure rescue company that is running nothing more than a scam. At the same time, you need to take the situation seriously. You should take immediate steps to save your home and/or get yourself out of a bad financial situation.
2. Do your best to make your monthly payments.
The best way to avoid foreclosure is to make your monthly mortgage payments and keep your account in good standing. You can start by looking at your budget. Are you spending more than you take in each month? If so, you need to prioritize and cut your spending. In order to afford your monthly mortgage payments, for instance, you may need to cut back on what you spend on food, clothes, and entertainment. You should also look at whether you have any assets that you can sell. Do you own a boat, jewelry, or second car that you can live without? You may also need to find a way to generate more income in order to afford your home. (However, for many people, getting a second job is simply impossible.)
3. Get organized.
If you get a notice of default in the mail, you need to prepare for the possibility that you will soon go through the judicial foreclosure process if you fail to act. You will need to be organized. You should gather and store in a file all documents related to your mortgage and your home, including:
Deed
Promissory Note
Mortgage
Most recent monthly billing statements
Escrow statements
Property tax information
Homeowner's insurance information
Any letters or e-mails that you have received from the lender (or loan servicer).
You should also collect any records of improvements that you have made to the home such as getting a new roof, updating your plumbing, or installing a new HVAC system. Additionally, you should gather your personal financial information such as recent pay stubs, tax returns, and proof of other income, such as disability benefits.
4. Learn about your mortgage rights.
You should read through all of your mortgage documents in order to understand your rights. If the lender violated those rights, it could affect the lender's foreclosure action. For example, did the lender give you adequate notice that you were in default? Did the lender inform you of your right to cure your default before it initiated the foreclosure process? If you have any questions about your rights, you should contact Michael H. Schwartz as soon as possible.
5. Consider selling your home.
Do your research into your home's fair market value and determine whether it may be in your best interest to sell your home before the lender initiates a judicial foreclosure proceeding. If you find that you have a good amount of equity in the home, you may be able to sell it, pay off your mortgage loan and walk away. If your home is "underwater" – in other words, you owe more than what your home is worth on the market – you may consider an option such as filing bankruptcy to avoid any deficiency judgment and tax penalty for the deficiency owed.
6. Know the other options available to you.
When you meet with Michael H. Schwartz about your case, he can help you to understand your options, which may include:
Loan modification – Due to a change in your circumstances – for instance, you may have changed jobs, gone through a divorce or suffered a medical emergency – you may be unable to make payments under the current terms of your mortgage. If you still have enough money to make payments of some kind, then your lender may agree to a voluntary loan modification.
Mediation – After a lender sues you in foreclosure, you and the lender must go through mediation before the lender can take any other action. Mediation is a more formal and structured way to seek a loan modification. It involves the use of a neutral third party, or mediator, whose role will be to help you and the lender to reach an agreement.
Bankruptcy – When you file a bankruptcy petition in New York, you will halt the foreclosure process and give yourself time to explore all of your options, from seeking a loan modification to possibly walking away from the place. Bankruptcy can also allow you to address other types of debt (such as credit card bills) that may have led you to fall behind on your mortgage payments in the first place.
7. Avoid foreclosure rescue companies and scams.
Many for-profit "foreclosure rescue" companies try to take advantage of homeowners who are struggling to make their mortgage payments. Some companies operate flat-out scams and collect fees for providing nothing in return — the bottom line: If a foreclosure rescue company contacts you, stay as far away as possible.
Get Help from an Experienced New York Foreclosure Defense Attorney
Don't feel ashamed if you fall behind on your mortgage. Instead, get in touch with a Westchester County attorney who has saved countless homes and learn about the many options available to you, which may include bankruptcy. Call or connect with us online today at Michael H. Schwartz, P.C., for a free consultation.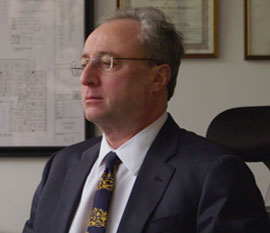 Michael H. Schwartz is the largest filer of bankruptcy cases for people living in Westchester and Rockland counties in New York. A graduate of New York Law School, Michael has been licensed to practice in New York State courts since 1983. He is also licensed to practice in the U.S. Bankruptcy and District Courts for the Southern, Eastern and Northern Districts of New York and the District of New Jersey as well as the Second Circuit U.S. Court of Appeals. He is a graduate of Max Gardner's Bankruptcy and Veterans' Boot Camps. Several media outlets have reported on his cases or sought his insights, including The New York Times.