Does Bankruptcy Stop Foreclosure in New York State?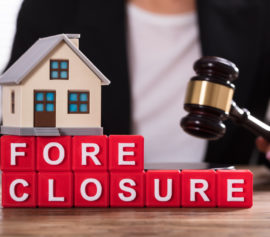 When purchasing a home, the thought of foreclosure is the last thing on your mind. As you sign repeatedly on all those dotted lines, you're confident that you'll have the resources needed to make each payment on time and one day be able to burn those mortgage papers.
Then reality hits.
You find yourself juggling unexpected expenses at the same time you or your spouse – or perhaps both of you – experience a sudden, drastic loss of income. You're not alone. Many people are having trouble keeping their homes and are at risk of foreclosure.
If you're facing foreclosure, give yourself the break you need and deserve. Contact the law office of Michael H. Schwartz, P.C., a law firm concentrating on bankruptcy and foreclosure defense in New York. With more than 40 years of experience, we're known for developing legal strategies provide relief for people facing financial distress. You may discover a bankruptcy filing can be an effective way to stop or at least pause foreclosure with the help of an experienced foreclosure defense attorney.
Can Chapter 7 Bankruptcy Stop a Foreclosure?
Chapter 7 bankruptcy is a powerful legal tool used by many people who've amassed unmanageable debts that often carry high interest rates. For instance, this may include medical bills, credit card expenses and other forms of debt that may be using up a large part of your income.
A Chapter 7 filing can discharge many of these debts, leaving you additional funds to catch up on your mortgage. It cannot, however, discharge your actual mortgage debt – what you currently owe or the amount that's in arrears. In New York, filing for Chapter 7 can potentially delay a foreclosure action for a number of months.
A Chapter 13 bankruptcy filing in New York gives you greater flexibility. It allows you to include your mortgage arrears in your payment plan. Therefore, you do not have to worry about past due payments but can focus on simply staying on top of current payments. In many cases, this can help you prevent a foreclosure action from being filed.
Does Filing for Bankruptcy Always Automatically Stop Foreclosure?
A Chapter 7 or 13 filing may give you options to ease your financial burden. However, it may not always delay or stop a foreclosure proceeding. There are limitations outlined in the Bankruptcy Abuse Prevention and Consumer Protection Act. For example, if you had two bankruptcy cases pending in the year prior to filing, the automatic stay does not go into effect unless you make a motion with the Bankruptcy Court and have it approved.
What Is An Automatic Stay?
When you file your bankruptcy petition, Chapter 7 or Chapter 13, the court will issue an order halting all debt collection attempts. This includes mortgage lenders and foreclosure actions that are already filed. While this automatic stay may buy you some time to catch up on your payments, mortgage lenders often request that the court lift the automatic stay so they can continue collecting payments. Whether the court grants this relief will depend on the details of the case.
If your home is in the process of being foreclosed on, the process will typically be postponed during the bankruptcy. This delay usually lasts for 3 to 4 months, but there are some exceptions. Even if a lender or bank files a motion to lift the stay, the foreclosure process is usually still delayed by at least 2 to 3 months.
What is New York's Increased Homestead Exemption?
Homestead protection laws protect you from losing all of your home equity during the bankruptcy process. They are designed to prevent you from losing your primary residence during difficult times. Specifically, homestead laws allow you to declare a portion of your property as "homestead" and therefore protected from a forced sale.
Under New York's homestead protection law, the amount property owners may declare exempt varies based on county location. The exemption amount is doubled for married couples.
How Does Federal Bankruptcy Law Provide Homestead Protection?
New York provides a rather robust homestead exemption for homeowners, but you may claim federal protections instead. However, the exemption amount under federal bankruptcy law isn't nearly as much. You may claim homestead exemption under New York or federal law, but not both.
Federal law requires that you live in the property for at least 40 months prior to the bankruptcy.
The homestead exemption will automatically be figured into your case, so you don't have to file a separate homestead declaration.
Under federal law, you may claim an exemption which may be used for burial plots in addition to homes. This exemption may be doubled for married couples.
Can I Get Rid of a Second Mortgage Through Bankruptcy?
In some scenarios, Chapter 13 bankruptcy can eliminate a second mortgage. If your home dropped in value, you may not have enough equity in it for the second mortgage to have a secured lien.
If the value of your home is less than the amount owed on the first mortgage (this is often referred to as being "underwater" on your mortgage), you may be able to eliminate a second mortgage or home equity loan. In this scenario, the debtor would bring an adversary proceeding asking the Bankruptcy Court to strip off the second mortgage and categorize it as unsecured debt in the Chapter 13 repayment plan.
At the law offices of Michael H. Schwartz, P.C., we put bankruptcy law to work for you. If your house is worth less than you owe on your first mortgage, we can remove the second and third mortgages entirely. In most cases, we can also wipe out your credit card debt.
Discuss Your Best Options with Our Bankruptcy and Foreclosure Defense Lawyer
Your home should be a place of solace, a place of refuge. But it can't be that if creditors are hounding you. We understand the laws on bankruptcy and foreclosure and have the experience to help you regain control of your home and your financial future.
Our clients haven't had a single discharge denied. Not one has lost a home to foreclosure. As one of the top-rated bankruptcy lawyers in New York, Mr. Schwartz can help you keep your home and preserve your future financial well-being. To learn more through a free case review, call or contact us online today.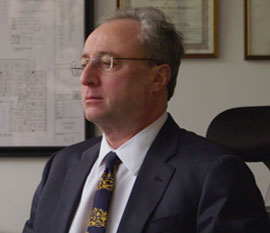 Michael H. Schwartz is the largest filer of bankruptcy cases for people living in Westchester and Rockland counties in New York. A graduate of New York Law School, Michael has been licensed to practice in New York State courts since 1983. He is also licensed to practice in the U.S. Bankruptcy and District Courts for the Southern, Eastern and Northern Districts of New York and the District of New Jersey as well as the Second Circuit U.S. Court of Appeals. He is a graduate of Max Gardner's Bankruptcy and Veterans' Boot Camps. Several media outlets have reported on his cases or sought his insights, including The New York Times.