Can I Get Rid of Child Support Arrears in Bankruptcy in New York?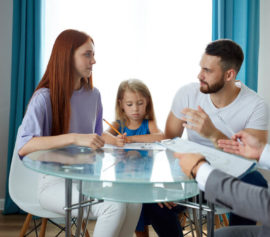 Can You Get Rid of Child Support Arrears in a New York Bankruptcy?
One of the primary purposes of bankruptcy is to discharge certain debts to give an honest individual a fresh start. But only certain debts may be discharged.
You cannot discharge child support obligations as part of a bankruptcy filing.
Section 523(a) of the federal Bankruptcy Code specifically exempts various categories of debts from discharge. Among them are child support payments, as well as spousal support ("alimony").
Because there are many exceptions as to what debts may be discharged under a Chapter 7 bankruptcy or a Chapter 13 debt restructuring, you should seek experienced legal guidance if you are considering bankruptcy.
The knowledgeable White Plains bankruptcy lawyer Michael H. Schwartz, P.C., can evaluate your circumstances and explain what options are available to you in a bankruptcy filing. Michael Schwartz has been helping people in New York City, and the Hudson Valley get relief from unmanageable debt for more than 40 years. He is Westchester County's leading consumer bankruptcy attorney. Michael H. Schwartz, P.C. will work to ensure your bankruptcy case proceeds in a manner that is as advantageous to you as possible. We can get started as soon as you contact us.
Personal Bankruptcy and Discharged Debt
In a bankruptcy filing, a discharge releases the debtor from personal liability for most debts and prevents the creditors from taking any collection actions.
But not all debts are dischargeable. There are certain debts the debtor must still repay after bankruptcy.
There are 19 categories of debt excepted from discharge under Chapter 7. A more limited list of exceptions applies to cases under Chapter 13.
One of the exceptions to debts that may be discharged, as outlined at Section 523(a)(5) of the Bankruptcy Code, is money owed "for a domestic support obligation." Section 101(14a)(a) defines this obligation as a debt owed to or recoverable by "a spouse, former spouse, or child of the debtor or such child's parent, legal guardian, or responsible relative, or a governmental unit."
This includes child support payments ordered before or after the bankruptcy as part of a separation agreement, divorce, or property settlement agreement. It includes payments meant to be alimony, maintenance, or support "without regard to whether such debt is expressly so designated."
At Section 362(b)(2)(A)(ii), the federal Bankruptcy Code reiterates in statutes pertaining to the automatic halting of collections by creditors that the stay does not apply to the establishment or modification of domestic support obligations. And some courts have even ruled that property cannot be excepted from liquidation to satisfy a child support claim (In re Quezada, 368 B.R. 44 (Bankr. S.D. Fl. 2007)).
In other words, child support payments and child support arrears continue in bankruptcy. The Bankruptcy Court will not be interested in arguments or excuses as to why you should be given relief from your child support obligations.
How to Deal with Child Support Payments in a Bankruptcy in NY
A parent who owes child support cannot escape their obligation by filing for bankruptcy.
In a Chapter 7 bankruptcy, child support payments cannot be discharged. But because other debt such as credit card debt and personal loans can be discharged, the parent should have more financial flexibility to meet his or her child support obligations after filing for bankruptcy. If there is a wage garnishment or income tax refund intercept in place to collect a child support arrearage, it is not affected by the automatic creditors' stay and may continue during a Chapter 7 bankruptcy.
In Chapter 13 bankruptcy, the debtor develops a plan for paying their debts over a three- or  five-year period. Among priorities for creditors who have claims in a Chapter 13 bankruptcy, top priority is given to those with claims for domestic support obligations that are owed to a spouse, former spouse, or child of the debtor, or such child's parent, legal guardian, or responsible relative.
However, an individual who files for bankruptcy under Chapter 13 reorganization can include child support arrears (back payments owed prior to the filing) in the court-monitored repayment plan.
A reorganization under Chapter 13 is meant to help the debtor get caught up with their debt. Child support arrears may be included with other unsecured debt to be discharged once repayment under the Chapter 13 plan is complete.
Moving forward after a Chapter 13 plan is approved, the debtor's child support obligation would continue, but he or she could seek to have the separation agreement, divorce decree or other order modified to reduce payments in light of the financial situation.
The other side of the coin is that your former spouse or co-parent might seek an increase in child support because your financial circumstances have improved significantly under the plan restructuring your debt.
But a debtor's earnings become property of the bankruptcy estate in a Chapter 13 case. This requires anyone seeking a portion of your earnings to petition the Bankruptcy Court for relief from the creditors' stay imposed upon filing for bankruptcy. It would be up to the judge, but having a plan in place to pay your child support debt in arrears and meet your monthly obligations, as well as making current child support payments, should protect you from further demands.
Contact Us About Resolving Overwhelming Child Support Debt in New York
Child support obligations and arrears can complicate a bankruptcy filing, but they should not prevent you from resolving problems with unmanageable debt that is disrupting your life. The law office of Michael H. Schwartz, P.C., can help you determine the best approach to debt relief and stabilizing your financial situation.
Call Michael H. Schwartz, P.C. at (800) ON MY SIDE today or fill out our online contact form. We are here to meet with you at our White Plains, New York, offices or virtually to discuss your needs.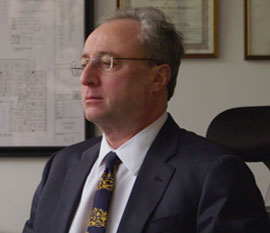 Michael H. Schwartz is the largest filer of bankruptcy cases for people living in Westchester and Rockland counties in New York. A graduate of New York Law School, Michael has been licensed to practice in New York State courts since 1983. He is also licensed to practice in the U.S. Bankruptcy and District Courts for the Southern, Eastern and Northern Districts of New York and the District of New Jersey as well as the Second Circuit U.S. Court of Appeals. He is a graduate of Max Gardner's Bankruptcy and Veterans' Boot Camps. Several media outlets have reported on his cases or sought his insights, including The New York Times.