Celebrities, Too, Turn to Bankruptcy
Even successful celebrities face financial problems that lead to bankruptcy. Country singer Willie Nelson, for example, filed bankruptcy in 1990. According to therichest.org, Nelson put money in a tax shelter that was determined to be illegal. With a tax debt amounting to $16.7 million, the federal government seized all of Nelson's assets. In a creative approach to help pay this tax bill, Nelson made an album titled "The IRS Tapes: Who'll Buy My Memories?" and used the revenue from album sales to pay off his debts.
More recently, actor Gary Busey, 68, declared bankruptcy in 2012. Busey, who participated in "Celebrity Wife Swap" and, in better times, the movie "Lethal Weapon," reported that he had $50,000 or less in assets and liabilities of $500,000 to $1 million, according to reuters.com.
In the filings, Busey lists an interesting array of potential creditors: several lawyers, the IRS, Wells Fargo bank, Santa Monica UCLA Medical Center, a storage company and Carla Loeffler, who filed suit against Busey in November for allegedly tackling her at the Tulsa airport, according to Reuters.
Busey's manager provided a statement to TheWrap about the bankruptcy:
"As with many great American institutions, i.e., General Motors, American Airlines, and many others who have utilized the strategic business tool called bankruptcy, Gary Busey's filing is the final chapter in a process that began a few years ago of jettisoning the litter of past unfortunate choices, associations, events and circumstances that visited themselves upon this great American icon, to enable the start of a new and clear path to peace, happiness and success with his career and his wonderful new soulmate, Steffanie, and their son, Luke."
The law gave Nelson and Busey a way to restart their financial lives, just as you have legal options if you are struggling with financial debt or possible foreclosure. Contact an experienced New York bankruptcy attorney immediately to review your financial situation and recommendations about your best course of action to stop the onslaught of mail and phone calls from creditors.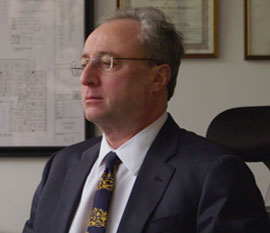 Michael H. Schwartz is the largest filer of bankruptcy cases for people living in Westchester and Rockland counties in New York. A graduate of New York Law School, Michael has been licensed to practice in New York State courts since 1983. He is also licensed to practice in the U.S. Bankruptcy and District Courts for the Southern, Eastern and Northern Districts of New York and the District of New Jersey as well as the Second Circuit U.S. Court of Appeals. He is a graduate of Max Gardner's Bankruptcy and Veterans' Boot Camps. Several media outlets have reported on his cases or sought his insights, including The New York Times.