Check Your Credit Report At No Cost!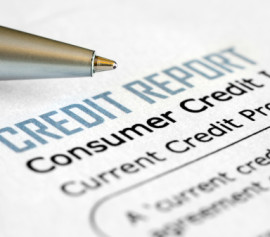 To determine whether you have a good credit score that maybe affected by bankruptcy or whether past-due bills have already affected your credit score, check your credit report. Consumers are eligible for one free credit report from the three big credit-reporting companies per year.
According to the Federal Trade Commission, the Fair Credit Reporting Act requires each of the nationwide credit reporting companies — Equifax, Experian, and TransUnion — to provide a free copy of your credit report, upon request, once every 12 months.
A credit report includes information about your current and past addresses, about your bill payment history and whether you have been sued or filed for bankruptcy. The nationwide credit reporting companies sell your credit information to insurers, employers and other businesses that use it to evaluate applications for credit, insurance, employment, home rentals and mortgages.
To order your free credit reports, visit annualcreditreport.com, call 1-877-322-8228 or complete the annual credit report request form and mail it to: Annual Credit Report Request Service, P.O. Box 105281, Atlanta, GA 30348-5281.
Be careful not to click on an imposter website through a misspelling or similar name if you are ordering your report online. Annualcreditreport.com and the nationwide credit reporting companies will not contact consumers for personal information. If you get an email, pop-up ad or phone call from someone claiming to be from annualcreditreport.com or any of the three nationwide credit reporting companies, do not reply or click on any link in the message.
Reports may be ordered from each of the three nationwide credit – reporting companies at the same time. However, some advisors recommend that the requests be staggered so that you are reviewing a report every few months for possible errors.
If you have questions about how a bankruptcy can affect your credit score, or if you request a credit report and realize that you have more debt than you realized and are sinking financially, contact the experienced New York debt relief law firm of Michael H. Schwartz, P.C., for a consultation.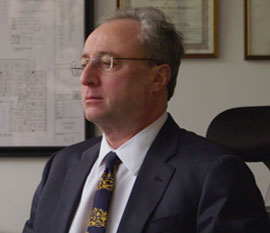 Michael H. Schwartz is the largest filer of bankruptcy cases for people living in Westchester and Rockland counties in New York. A graduate of New York Law School, Michael has been licensed to practice in New York State courts since 1983. He is also licensed to practice in the U.S. Bankruptcy and District Courts for the Southern, Eastern and Northern Districts of New York and the District of New Jersey as well as the Second Circuit U.S. Court of Appeals. He is a graduate of Max Gardner's Bankruptcy and Veterans' Boot Camps. Several media outlets have reported on his cases or sought his insights, including The New York Times.