Is Your Credit Report Wrong?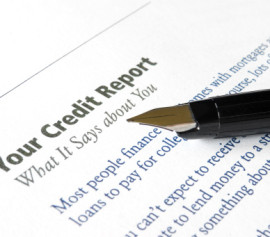 So, you finally requested your credit reports, and now you see that they have incorrect information. There is a remedy.
According to the Federal Trade Commission (FTC), the Federal Credit Reporting Act requires that both the credit reporting company and the information provider (the person, company or organization that provided information about you) correct inaccurate or incomplete information in your report. You must contact both the credit reporting company and the information provider to notify them of the error.
Contact the Credit Reporting Company
Send the credit reporting company, in writing, the information that you believe is inaccurate, and include copies (not originals) of documents that support your claim. In addition to providing your contact information, your letter should state which items in your report you dispute. The letter should be sent as certified mail, "return receipt requested," for documentation purposes.
The FTC says that credit reporting companies must investigate the items in question — usually within 30 days — unless the dispute is considered frivolous. Your credit score question is sent to the organization that provided the information. It must investigate, review the relevant information and report the results back to the credit reporting company. If the disputed information is determined to be inaccurate, the information provider must notify all three nationwide credit reporting companies.
Upon completion of the investigation, you should receive the results and a free copy of your report if the dispute results in a change. Additionally, if an item is changed or deleted, the credit reporting company cannot put the disputed information back in your file.
Upon your request, the credit reporting company must send notices of any corrections to anyone who received your report in the past six months and in the past two years for employment purposes.
If the dispute isn't resolved with the credit reporting company, you can ask that a statement of the dispute be included in your file and in future reports.
Contact the Creditor or Information Provider
Follow the same guidelines as those for the letter to the Credit Reporting Agency. If the provider reports the item to a credit reporting company, it must include a notice of your dispute. If the information is found to be incorrect, the information provider is not allowed to report it again.
If you discover more debt on your credit report than you can handle and would like a bankruptcy consultation, contact the experienced New York bankruptcy law firm law firm of Michael H. Schwartz, P.C. Call (800) On My Side (666-9743) today or use our convenient online form.