Hot Off the Press: Loan Servicers Must Make "Good Faith Effort" To Keep Homeowners Out Of Foreclosure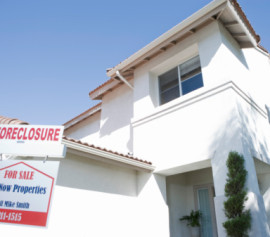 While the economic downturn affected everyone, some homeowners had a particularly tough time as they saw their mortgages sold from one company to another and discovered promises made by one lender not being honored by the next. The result was a large number of foreclosures, many of which could have been avoided.
However, that's about to change. The Consumer Financial Protection Bureau (CFPB) has issued new rules requiring loan servicers to make a "good faith effort" to keep homeowners out of foreclosure.
Making a "Good Faith Effort" Means – No More Surprises
That's basically what the new rules convey. According to the CFPB, millions of Americans fell behind on their loans over the past six years. However, many loan servicers didn't have the manpower to help all of the people whose loans they had acquired.
Frustrated, homeowners have started complaining. Millions are reportedly experiencing serious problems seeking loan modifications, finding viable alternatives to foreclosure and having loan modifications disappear when their loan is sold to another company. The CFPB's rules, which are now in effect, provide homeowners with new protections, including:
Restricted Dual-Tracking: Servicers have been known to "help borrowers to keep their homes"AND start foreclosure procedures

at the same time

. Moving forward, servicers cannot begin a foreclosure if a borrower has submitted an application for a loan modification or other alternative to foreclosure, and that application is still pending review. They cannot make the first notice or filing required for the foreclosure process until a mortgage loan account is more than 120 days delinquent.
Notification of Foreclosure Alternatives: Servicers must inform borrowers of their "loss mitigation options" to keep their home after borrowers have missed two consecutive payments. They must give delinquent borrowers a written notice that includes examples of alternative options.
Direct and Ongoing Access to Servicing Personnel: Servicers must have procedures to provide delinquent borrowers with direct, easy access to employees responsible for helping them.
Fair Review Process: The servicer must take into consideration all foreclosure alternatives available from mortgage owners or investors to help the borrower retain the home.
No Foreclosure Sale Until All Other Alternatives Considered: Servicers must reply to a borrower's application for a loan modification if it arrives at least 37 days before a scheduled foreclosure sale.
The CFPB believes that having these types of specific rules will help homeowners and servicers as everyone understands what's required of them and makes processes more transparent.
Providing Greater Transparency
The CFPB's new rules attempt to provide greater transparency for all involved – again, to avoid some surprises and keep unnecessary foreclosures from occurring. To make that happen, its new rules require:
Clear Monthly Mortgage Statements: Servicers must send regular statements that include:

the amount and due date of the next payment;
a breakdown of payments by principal, interest, fees, and escrow;
a list of recent transactions.

Early Warning Before Interest Rate Adjusts: Servicers must provide a disclosure before the first time the interest rate adjusts for most adjustable-rate mortgages and must provide disclosures before interest rate adjustments that result in a different payment amount.
Options for Avoiding Costly "Force-Placed" Insurance: Servicers typically require borrowers to maintain property insurance. If they don't, the servicer can purchase it on their own and charge the borrower. However, sometimes they do so at a higher cost or purchase it when not needed. Moving forward, servicers must have a reasonable basis for purchasing it and let borrowers know about pricing beforehand and cancel it within 15 days if it isn't really needed.
Payments Promptly Credited: Servicers must credit a consumer's account the date a payment is received. However, if the servicer places partial payments in a "suspense account," once the amount in such account equals a full payment, the servicer must credit it to the borrower's account.
In addition to the above, the new CFPB rules require servicers to address issues of customer service such as replying to inquiries, correcting errors and maintaining accurate and accessible information.
What to Do When Faced With Foreclosure
Although the CFPB's rules will likely help many in the future, the transparency sought by the CFPB isn't quite transparent yet. In the meantime, foreclosures will continue. If you're facing foreclosure, contact an experienced New York bankruptcy attorney who can evaluate your situation and put together a foreclosure defense.
Remember, most banks would rather have a re-negotiated payment plan rather than owning another property, and an attorney who understands how the process works can help you to make that happen.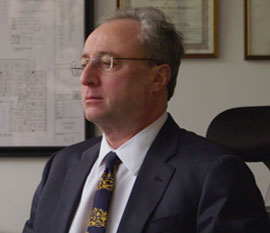 Michael H. Schwartz is the largest filer of bankruptcy cases for people living in Westchester and Rockland counties in New York. A graduate of New York Law School, Michael has been licensed to practice in New York State courts since 1983. He is also licensed to practice in the U.S. Bankruptcy and District Courts for the Southern, Eastern and Northern Districts of New York and the District of New Jersey as well as the Second Circuit U.S. Court of Appeals. He is a graduate of Max Gardner's Bankruptcy and Veterans' Boot Camps. Several media outlets have reported on his cases or sought his insights, including The New York Times.