Bankruptcy Attorney Michael H. Schwartz Receives Recognition for Organizing U.S. Bankruptcy Judge's Presentation to Westchester County Bar Association
WHITE PLAINS, N.Y. – Michael H. Schwartz has been recognized for his efforts as co-chair of the Westchester County Bar Association Bankruptcy & Creditors Rights Committee in organizing a continuing legal education (CLE) seminar that was headlined by a federal bankruptcy judge, the law firm of Michael H. Schwartz, P.C., announced today.
Approximately 70 people attended the April 29 presentation, which was entitled "An Evening with Judge Robert Drain, U.S. Bankruptcy Judge, SDNY." Hon. Robert D. Drain spoke at the event, which was held at the Westchester Hills Golf Club.
Schwartz was recognized in the June 2014 Westchester County Bar Association Newsletter for his role in coordinating the CLE presentation.
"I was glad to help facilitate an important seminar that gave my colleagues the opportunity to gain insights about the bankruptcy process directly from an esteemed U.S. Bankruptcy Judge," Schwartz said.
An attorney based in White Plains, Schwartz assists individuals and businesses with filing for protection under the U.S. Bankruptcy Code.
About Michael H. Schwartz, P.C.
Michael H. Schwartz, P.C., is a New York bankruptcy law firm that has been helping individuals and businesses in Westchester, Rockland, Putnam Counties and the Hudson Valley and New York City areas to overcome their debt-related legal issues for more than a quarter of a century. The firm assists individuals with filing for liquidation under Chapter 7 of the U.S. Bankruptcy Code or reorganization under Chapter 13, and it assists businesses with liquidation under Chapter 7 or reorganization under Chapter 11. Additionally, the firm handles foreclosure defense for individuals. To learn more about Michael H. Schwartz, P.C., call (800) On My Side or use the firm's online contact form at www.NYLegalHelp.com.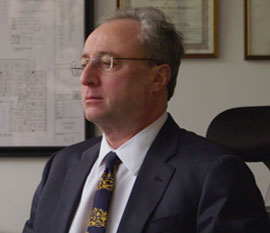 Michael H. Schwartz is the largest filer of bankruptcy cases for people living in Westchester and Rockland counties in New York. A graduate of New York Law School, Michael has been licensed to practice in New York State courts since 1983. He is also licensed to practice in the U.S. Bankruptcy and District Courts for the Southern, Eastern and Northern Districts of New York and the District of New Jersey as well as the Second Circuit U.S. Court of Appeals. He is a graduate of Max Gardner's Bankruptcy and Veterans' Boot Camps. Several media outlets have reported on his cases or sought his insights, including The New York Times.