Michael H. Schwartz Obtains Court Order Sanctioning Bank of America, NA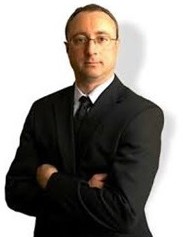 Upon the motion filed by Michael H. Schwartz, P.C., a U.S. Bankruptcy Court finds that Bank of America, NA, repeatedly and willfully violated a New York couple's discharge of their debt and that the violations appeared to be incorporated into the banking giant's "business model."
The law firm of White Plains consumer bankruptcy lawyer Michael H. Schwartz has obtained a Court order sanctioning Bank of America, NA, for its repeated and willful violation of a New York couple's bankruptcy discharge.
The Honorable Robert D. Drain, U.S. Bankruptcy Judge, United States Bankruptcy Court for the Southern District of New York, ordered the sanctions on September 17, 2013, acting on a motion that had been filed in July by the consumer bankruptcy law firm of Michael H. Schwartz, P.C., (Case No. 10-23019).
The Court ordered Bank of America, NA, to pay $10,000.00 each month to the couple, starting October 1, 2013, until the bank rescinded its demand that the couple pay a debt that was discharged in their Chapter 7 bankruptcy back in 2010.
"As the Court found, Bank of America, NA, beginning in 2012, started to send demand letters to my clients and make efforts to collect a debt that had been clearly, lawfully discharged through Chapter 7 bankruptcy – and continued to do so even after the bank received notice that this case was being reopened for the specific purpose of stopping that very conduct," Mr. Schwartz said.
"The Court noted that, without sanctions, the bank's willful violation of my clients' rights was likely going to continue," attorney Schwartz added. "Sanctions were certainly appropriate."
In the sanctions order, the Court found that appearing from the demand letters and correspondence sent to the couple, Bank of America, NA's attempts to collect the discharged debt appeared to be incorporated into the U.S. banking giant's "business model."
"I agree with the Court's finding," Mr. Schwartz said. "As this order demonstrates, even when they are facing one of the 'Too Big to Fail' Big 4 Banks, my bankruptcy clients have rights that will be protected by me."
In December 2012, Mr. Schwartz was listed among "The New York Area's Top-Rated Lawyers" in a special section in New York Magazine showcasing the state's top legal talent.
His consumer bankruptcy law firm has assisted individuals and businesses in the Westchester, Rockland and Putnam County area for more than 40 years.
About Michael H. Schwartz, P.C.
Michael H. Schwartz, P.C., is a New York bankruptcy law firm that has been helping individuals and businesses in Westchester, Rockland, Putnam County and the Hudson Valley and New York City areas to overcome their debt-related legal issues for more than 40 years. The firm assists individuals with filing for liquidation under Chapter 7 of the U.S. Bankruptcy Code or reorganization under Chapter 13, and it assists businesses with liquidation under Chapter 7 or reorganization under Chapter 11. Additionally, the firm handles foreclosure defense for individuals. To learn more about Michael H. Schwartz, P.C., call (800) On My Side or use the firm's online contact form at http://www.NYLegalHelp.com.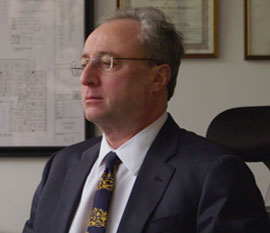 Michael H. Schwartz is the largest filer of bankruptcy cases for people living in Westchester and Rockland counties in New York. A graduate of New York Law School, Michael has been licensed to practice in New York State courts since 1983. He is also licensed to practice in the U.S. Bankruptcy and District Courts for the Southern, Eastern and Northern Districts of New York and the District of New Jersey as well as the Second Circuit U.S. Court of Appeals. He is a graduate of Max Gardner's Bankruptcy and Veterans' Boot Camps. Several media outlets have reported on his cases or sought his insights, including The New York Times.