Home Affordable Modification Program Could Help You Keep Your Home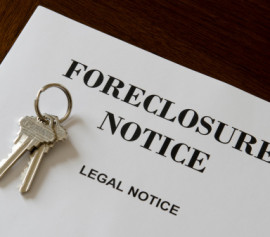 Reaching the point in life where you are finally able to buy your own home is an accomplishment. Not only is home ownership part of the American dream, but it can provide families with a sense of security and pride.
Unfortunately, the housing market continues to be extremely volatile. With the fluctuating economy, many homeowners have found themselves weighed down with debt and struggling to keep up with mortgage payments.
Whether it is from a sudden reduction in income as a result of the loss of a job, or an increase in expenses from some other situation, such as medical bills, the birth of a child, a divorce or any other reason, your home could be at risk of foreclosure. If you are worried about losing your home, the Home Affordable Modification Program (HAMP) may help you keep it.
What is HAMP?
HAMP is a program created jointly by the Department of the U.S. Treasury and the Department of Housing and Urban Development. The purpose of the program is to provide much-needed relief to homeowners who are currently facing financial hardship.
Those who qualify for HAMP may be able to have the terms of their home loan permanently modified so that mortgage payments are no more than 31 percent of their pre-tax monthly income. In most cases, HAMP can help homeowners save upwards of $500 to over $1,000.00 a month and allow them to keep their homes.
What Are the Benefits of HAMP?
Of course, the main reason to get a HAMP modification is so you can avoid foreclosure and keep your home. In addition to being able to significantly reduce a person's monthly mortgage payments, or at least lower payments to a more affordable amount, HAMP has numerous other benefits as well.
Receiving a loan modification through HAMP will immediately resolve your current delinquency status with your lender. Unlike a foreclosure, HAMP has little to no effect on your credit score. The terms of your mortgage loan can be permanently changed, giving you a fresh start. In most cases, homeowners are given the opportunity to change the type of their mortgage loan, extend the term, reduce interest rates and add any past-due amounts to the unpaid balance as well.
MarketWatch recently reported on yet another benefit available to homeowners who have opted to modify their mortgage loans through HAMP. Those homeowners who can keep their modified loans current may be eligible to receive a $5,000 bonus, which would go toward paying off the balance on their mortgage.
Who is Eligible for HAMP and How Does It Work?
A HAMP loan modification may be a viable option if you meet the following criteria:
You do not qualify for a standard refinancing of your home loan.
You are facing long-term financial hardship.
You are struggling to keep up with mortgage payments, have become delinquent or you are in danger of falling behind in the very near future.
Your mortgage was initiated on or before Jan. 1, 2009.
Your property has not been condemned.
You owe less than $729,750 on your primary residence (limits are higher for properties with between two and four units).
You have a loan guaranteed by Fannie Mae or Freddie Mac, or one that is serviced by a participating lender.
You have not been convicted of a crime in connection with a mortgage loan or real estate transaction within the past 10 years.
Making Home Affordable (MHA) also has a Second Lien Mortgage Program (2MP) for individuals who qualify for HAMP and have a second mortgage on which they are looking to reduce payments.
How Do I Get Started on the HAMP Application Process?
The first step in the HAMP application process is to contact your lender and determine your eligibility. Once your eligibility has been confirmed, you will need to complete a Request for Mortgage Assistance Form, fill out an IRS Form 4506T-EZ or 4506-T (requesting your tax return transcripts) and complete the income verification steps.
Once you have completed the forms and gathered the required documentation (mortgage statements, other monthly debt obligations, pay stubs, tax returns, etc.), you should then contact your mortgage lender and get your application submitted.
What to Do If You Are Worried About Losing Your Home to Foreclosure
If you are worried about losing your home to foreclosure and you are unsure about the steps you should take to help protect yourself and your home, contact New York bankruptcy attorney Michael H. Schwartz right away. Having filed more than 4,000 cases and assisted countless individuals by providing them with an aggressive foreclosure defense, Mr. Schwartz is one of the top-rated lawyers in New York. He has not had one single client's bankruptcy discharge denied, nor has he lost one single client's house to foreclosure. Even if you are not eligible for HAMP, he stands ready to help you pursue any number of debt-relief options.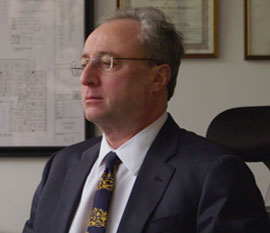 Michael H. Schwartz is the largest filer of bankruptcy cases for people living in Westchester and Rockland counties in New York. A graduate of New York Law School, Michael has been licensed to practice in New York State courts since 1983. He is also licensed to practice in the U.S. Bankruptcy and District Courts for the Southern, Eastern and Northern Districts of New York and the District of New Jersey as well as the Second Circuit U.S. Court of Appeals. He is a graduate of Max Gardner's Bankruptcy and Veterans' Boot Camps. Several media outlets have reported on his cases or sought his insights, including The New York Times.