Bankruptcy Could Provide a 'Happy Ending' for Operator of Local Friendly's Restaurants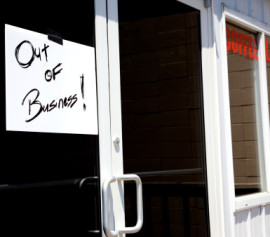 The struggling franchisee of a number of local Friendly's restaurants – famous for their "Happy Endings" sundaes – officially filed for Chapter 11 bankruptcy protection earlier this month. Having closed the doors of its Lower Hudson Valley locations only a few months ago, this is the latest turn of events in the financial struggle of managing company, J&B Restaurant Partners of Long Island.
While this move may have caught the public by surprise, the commercial bankruptcy filing was not entirely unexpected. J&B lists its assets at between $500,000 and $1 million, while its liabilities are between $10 million and $50 million, according to a report from Reuters. In recent years, the franchisee's restaurants had been experiencing a significant decline in sales, which J&B attributed to the lingering effects of the last recession.
To arrest the decline, the company decided it needed to work out a plan to eliminate those restaurants that were not profitable. This plan would also have to significantly lower expenses, reduce outstanding debt and allow J&B to re-emerge with a trimmed-down chain of restaurants in a relatively short period of time. In coordination with the franchisor and GE Capital Franchise Finance, J&B was able to negotiate a restructuring plan which included the Friendly's Restaurant franchisee, along with a few of its affiliates, voluntarily filing for bankruptcy protection.
How Will Bankruptcy Affect the Future of Friendly's Restaurants?
The bankruptcy filing gives J&B the time it needs to evaluate the remaining 37 restaurants it owns and operates throughout New York, New Jersey and Connecticut. Once that is done, it can then close the doors of those locations it cannot afford to keep open, and begin remodeling at least 11 of the Friendly's restaurants it plans to keep. The franchisee's restaurants will not entirely disappear, but the restaurants will be fewer and farther between.
The bankruptcy filing will not have any effect on the 134 Friendly's company-owned restaurants or other Friendly's franchisees, nor will it affect Friendly's Ice Cream LLC, its affiliates or J&B's affiliates from non-related business ventures, according to Reuters.
Benefits of Filing for Chapter 11
Chapter 11 is unique as it gives business owners the ability to keep their doors open and continue with ordinary operations while going through the bankruptcy process to restructure outstanding debt. Another benefit of Chapter 11 is it gives a business owner an opportunity to repay some delinquent business debt, without having to worry about creditors making harassing phone calls or sending letters threatening legal action.
Part of the Chapter 11 bankruptcy process involves business owners working out and filing a restructuring plan that details the steps which will be taken to reorganize the business and get outstanding debts repaid. Creditors will be allowed to propose their own plans. What creditors propose is not necessarily what will happen, as the bankruptcy court will ultimately have the final decision on each aspect of the final restructuring plan. The bankruptcy court's goal is to help the qualifying business alleviate its financial woes, so it can restructure its operations and go on to achieve profitability and success.
Help for Businesses in Need of Bankruptcy Relief
New York bankruptcy attorney Michael H. Schwartz has been providing legal representation to business owners and individuals in New York for more than three decades. Our firm is compassionate to our clients' needs as we understand how frightening it can be to face losing the business you have worked so hard to build. Out of the more than 4,000 bankruptcy case we have represented, never once have we had a single discharge denied. That's because bankruptcy is just about all we do. It's our passion.
If you are a business owner who is considering filing for bankruptcy, contact us to schedule a free consultation with an experienced New York Commercial Bankruptcy Attorney today. Let us help you get your business back on its feet and on the way to financial prosperity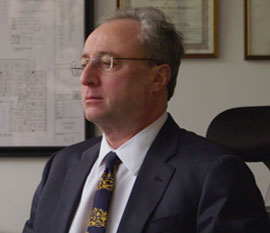 Michael H. Schwartz is the largest filer of bankruptcy cases for people living in Westchester and Rockland counties in New York. A graduate of New York Law School, Michael has been licensed to practice in New York State courts since 1983. He is also licensed to practice in the U.S. Bankruptcy and District Courts for the Southern, Eastern and Northern Districts of New York and the District of New Jersey as well as the Second Circuit U.S. Court of Appeals. He is a graduate of Max Gardner's Bankruptcy and Veterans' Boot Camps. Several media outlets have reported on his cases or sought his insights, including The New York Times.