5 Easy Tips to Help You Purchase a Car With a Low Credit Score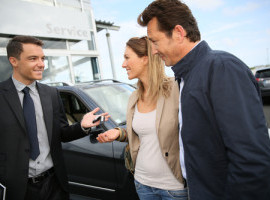 If your financial situation is such that you are considering bankruptcy or have recently filed for bankruptcy, chances are good that your credit score has slipped. That one little number can have a big impact on your ability to get a car loan.
Bankruptcy can ultimately help you get a fresh start on your financial life. Reliable transportation for commuting to work and running errands plays a key role in getting your finances back in order.
People with spotty credit who need a car may be tempted to finance an older used car from a "buy here, pay here" dealership. That might not be the best strategy, according to a recent blog post by Edmunds entitled "Buying a New Car When You Have Bad Credit."
According to the post, financing a brand-new car may actually be a smarter plan – and one that is achievable if you approach it in the right way. Unexpected repair and maintenance costs for a new car are likely to be significantly less than those for a used car. This may make buying new a more financially prudent option.
Buying a new car and needing to rebuild your credit may sound like opposing goals, but they don't have to be. Here are some tips from Edmunds on how to go about financing a new car when you have less-than-perfect credit.
1. See things from the dealership's point of view.
It's easier to make your case when you know how the dealership is looking at the transaction. Selling a new vehicle to a customer with spotty credit does offer a dealership some benefits, especially if the dealer is helping you secure financing for the purchase.
When you buy new, you're not likely to spend as much money on repairs and upkeep, which means the lender knows you're more likely to make your payments in full on time. A new car also offers more collateral than a used car, which means that the lender recoups more on the deal if the buyer becomes unable to make payments.
Even if the dealership doesn't stand to make much profit on your purchase, it likely views it as the beginning of a new relationship that may prove to be profitable down the road. For example, you may refer friends and family to the dealership, and they may be in a position to buy vehicles that offer greater profit to the dealership. You are also likely to generate revenue for the dealership when you return for maintenance and warranty work on the car you buy.
If a dealership treats you well, you are likely to return when it is time to trade in your car and buy a new one. By then, your credit is likely to be in better shape and you may qualify for a deal that could make more money for the dealership.
2. Look at your credit report today.
If you're considering buying a new car, start by looking at your credit report to see how it might look to a lender. AnnualCreditReport.com, authorized by federal law, offers users one free credit report per year from each of the three major credit reporting companies, Experian, Equifax and TransUnion.
When you get your reports, focus on the "risk factors" section. Instead of looking at these as negatives, view them as opportunities to improve your credit. You can start addressing these risk factors to rebuild your credit. Start doing so as soon as possible in order to improve your chances of landing that new car loan.
3. Get pre-approved and shop interest rates.
If your credit is poor, you'll probably have to pay a higher interest rate – but that doesn't mean you don't have options. Start by checking out dealership websites. Many allow you to fill out an application for credit approval online, which can save you time when deciding where to buy your car. Your own bank or credit union might also be willing to finance a loan, especially since you already have an established relationship with them.
4. Demonstrate that you're a good credit risk.
When you visit the dealership in person to talk about financing, bring paperwork that shows that you have a job and that you have a track record of making payments on time. Pay stubs from work, utility bills, your driver's license and personal references can all help.
5. Avoid the urge to upgrade.
The dealership may find a way to finance a bigger or more luxurious vehicle for you. However, just because you may qualify for the loan doesn't mean it's a smart move to buy something more expensive. By sticking with a less expensive car that carries a smaller monthly payment, you may be able to build up reserves to pay for unexpected expenses or have more money to spend on other needs."We love our leather seats and sunroofs, but when your credit isn't stellar, it is better to look at a lower-end automobile," Rod Griffin told Edmunds. He is director of public education for Experian, a credit bureau.
Get Help from a White Plains Bankruptcy Lawyer
New York bankruptcy attorney Michael Schwartz is dedicated to helping clients find the best tools for managing debt and getting their financial lives back on track – without harassment from creditors.
If you have questions about financing a new car to help rebuild your finances pre- or post-bankruptcy – or any other debt-relief questions – contact New York bankruptcy attorney Michael H. Schwartz, P.C. to schedule a free consultation.
Mr. Schwartz has assisted clients with more than 4,000 filings. As one of the top-rated bankruptcy lawyers in New York, Mr. Schwartz can help you preserve your future financial well-being. To learn more through a free case review, call (800) 666-9743 or send us a message.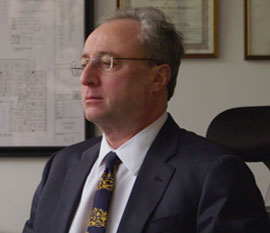 Michael H. Schwartz is the largest filer of bankruptcy cases for people living in Westchester and Rockland counties in New York. A graduate of New York Law School, Michael has been licensed to practice in New York State courts since 1983. He is also licensed to practice in the U.S. Bankruptcy and District Courts for the Southern, Eastern and Northern Districts of New York and the District of New Jersey as well as the Second Circuit U.S. Court of Appeals. He is a graduate of Max Gardner's Bankruptcy and Veterans' Boot Camps. Several media outlets have reported on his cases or sought his insights, including The New York Times.