Consumer Bankruptcy and a Stable Society: The Positive Effects of Bankruptcy Protection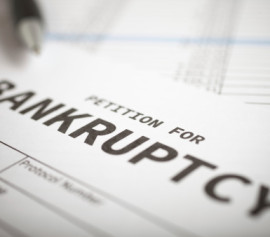 Bankruptcy can provide a fresh financial start for honest consumers struggling with debt, and recent studies have shown that filing for bankruptcy has a generally positive effect on both the person filing as well as society as a whole. Many people face the burden of multiple types of debt, with little relief in sight. While employment and income rates remain low, credit card interest rates are ridiculously high, and medical expenses can be outrageous due to lack of insurance coverage. The threat of foreclosure continues to haunt homeowners, while utility companies continue to gouge their customers through high rates. To make matters worse, predatory lenders are standing by, waiting to capitalize on the situation by providing loans at interest rates that verge on being illegal. By filing for bankruptcy, consumers have the opportunity to level the playing field while increasing their income, thereby contributing to a more stable overall society.
The Devastating Effects Of Debt
According to a 2013 study on the effects of consumer bankruptcy protection entitled Debt Relief and Debtor Outcomes: Measuring the Effects of Consumer Bankruptcy Protection (NBER Working Paper No. 20520), by Will Dobbie and Jae Song, bankruptcy has been shown to significantly reduce the likelihood of economic instability, which affects not only the individual debtor, but society as a whole. Prior to bankruptcy, many people face repeated harassing calls from creditors, threatening collection on debts at whatever the cost. While the threat of wage garnishment, housing foreclosure, and car repossession may seem to only affect the person who is in debt, we all suffer more broadly from the impact. The potentially devastating effects of being in debt include:
Decreased spending as the result of lowered earnings due to wage garnishment;
Higher unemployment rates as the result of lower wages and lack of transportation;
Higher rates of inflation due to decreases in the amount of expendable income;
Increases in health care costs due to the effects of stress and increased mortality rates; and
Decreased neighborhood values due to foreclosures.
The harmful effects of financial stress alone exact a tremendous cost both socially and financially. According to the Centers for Disease Control and Prevention (CDC), the negative effects of stress include depression and heart problems, as well as problems that impact the community, such as drug and alcohol abuse, domestic and family violence, and increased rates of crime.
The Positive Effects of Bankruptcy
The National Bureau of Economic Research cites the above-referenced study, pointing out the potentially positive short and long-term effects achieved through bankruptcy. Over the first five years after filing, consumers experienced wage increases of over $5,500 compared to those who did not file for bankruptcy. Employment rates were over 6 percentage points higher, and mortality rates were 1.2 percent lower than those for people who did not seek bankruptcy protection. According to the researchers, these results are driven by an overall greater feeling of financial stability and an increased desire to work hard to get ahead that is experienced by those who have filed for either Chapter 7 or Chapter 13 bankruptcy.
Do You Need More Bankruptcy Information?
If you or a loved one is struggling with debt, contact the law office of Michael H. Schwartz, P.C. Our experienced White Plains, New York Consumer Bankruptcy Lawyer can help you to protect your assets as well as your future through bankruptcy, loan modification, and foreclosure defense. Serious financial problems require serious legal representation. Serving Westchester, Rockland, Putnam County and the Hudson Valley and New York City areas for over 40 years, our bankruptcy and foreclosure attorney can help. Call us today at (855) 637-2012 or toll free at (800) On My Side for a free consultation.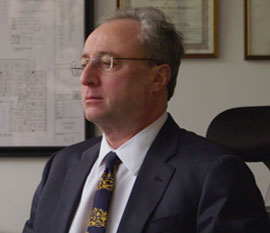 Michael H. Schwartz is the largest filer of bankruptcy cases for people living in Westchester and Rockland counties in New York. A graduate of New York Law School, Michael has been licensed to practice in New York State courts since 1983. He is also licensed to practice in the U.S. Bankruptcy and District Courts for the Southern, Eastern and Northern Districts of New York and the District of New Jersey as well as the Second Circuit U.S. Court of Appeals. He is a graduate of Max Gardner's Bankruptcy and Veterans' Boot Camps. Several media outlets have reported on his cases or sought his insights, including The New York Times.