F. Lee Bailey, OJ Simpson's Attorney, Files for Bankruptcy
Famed defense attorney F. Lee Bailey, best known for his defense in the infamous O.J. Simpson murder trial, has filed for bankruptcy in Maine in an effort to discharge an IRS debt of more than $5 million.
Even though debts to the IRS aren't usually discharged in a bankruptcy case, Attorney Bailey stated that they can be, if one abides by certain conditions, such as filing and paying his taxes on time [and sufficient time has passed before filing bankruptcy].
His tax debts to the IRS are a result of income from 1993 to 2001, The Portland Press Herald reported.
As most of us remember, Attorney Bailey was one of Simpson's lead defense attorneys during the infamous murder trial in 1995 trial after which Simpson was acquitted of the charge of murdering his ex-wife, Nicole, and her friend Ronald Goldman.
Attorney Bailey also got the conviction overturned of Dr. Sam Sheppard who had been found guilty of murdering his pregnant wife. Attorney Bailey also represented Albert DeSalvo, the alleged "Boston Strangler" in the 1990s.
When asked about the filing of bankruptcy to eliminate his tax obligations, Mr. Bailey stated: "It's a little late to raise that kind of money overnight. It's been a long battle."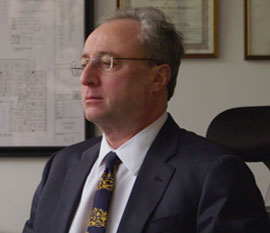 Michael H. Schwartz is the largest filer of bankruptcy cases for people living in Westchester and Rockland counties in New York. A graduate of New York Law School, Michael has been licensed to practice in New York State courts since 1983. He is also licensed to practice in the U.S. Bankruptcy and District Courts for the Southern, Eastern and Northern Districts of New York and the District of New Jersey as well as the Second Circuit U.S. Court of Appeals. He is a graduate of Max Gardner's Bankruptcy and Veterans' Boot Camps. Several media outlets have reported on his cases or sought his insights, including The New York Times.