New York Magazine Lists Michael H. Schwartz as a Top-Rated Lawyer of 2015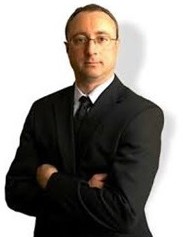 Third Year in a row for the White Plains Bankruptcy Attorney
Michael H. Schwartz, an established consumer bankruptcy attorney in White Plains, received recognition in a special section of New York Magazine that spotlighted "The New York Area's Top-Rated Lawyers." His inclusion in the Dec. 15-28 special edition marked the third straight year the publication has recognized Schwartz's esteem in the legal community.
Qualifications for inclusion in "The New York Area's Top-Rated Lawyers" include a peer-reviewed rating of AV Preeminent® in the distinguished LexisNexis® Martindale-Hubbell® legal directory.
"We're proud to say that we have not had a single discharge denied, and we have not lost a single house in foreclosure," Mr. Schwartz said in a press release issued earlier this week. "It's an honor for our firm to be recognized for our hard work, and it inspires us to keep fighting to protect our clients' rights."
Mr. Schwartz founded his legal practice, the law firm of Michael H. Schwartz, P.C., more than three decades ago in White Plains, N.Y. Over more than 30 years of legal service, Mr. Schwartz and his firm have helped people use Chapter 7 and Chapter 13 bankruptcy processes to get a fresh start to their financial lives.
Mr. Schwartz also assists homeowners as they fight foreclosure proceedings, as well as companies seeking bankruptcy protection. The firm serves clients primarily throughout Westchester, Rockland , Putnam County and the Hudson Valley and New York City areas.
The feature in New York Magazine noted that Mr. Schwartz "has earned a reputation for making the process as painless and easy as possible."
If you have questions about bankruptcy or foreclosure defense, contact New York bankruptcy attorney Michael H. Schwartz to schedule a free consultation.
Mr. Schwartz has assisted clients with more than 4,000 filings. As one of the top-rated bankruptcy lawyers in New York, Mr. Schwartz can help you preserve your future financial well-being.