Why You Can Not Avoid Bankruptcy
Think your debts will go away just because they are not on your credit report, or the calls have stopped? Think Again!
Some people think you can "lay low" and wait out the collection attempts, but it is easy for anyone to find out the information they need to get to you. With nothing more than a name, collectors can use public records and other resources to find information such as phone numbers, current and past addresses, and family contacts.
Data Brokers
Whenever you sign up for something, fill out a survey or enter personal information online this information is being collected by data aggregators. These agencies collect your purchase history and demographic information.
One Line People Finders
There are numerous online "people finders" such as SPOKEO, BLACK BOOK ONLINE, INTELIUS and ACCURINT to name a few, that can track you down AND your friends, neighbors and family members to get to you.
The Creditors
When trying to find a way to get in touch with you, this is where the collection agency starts. Whenever you sign up for a credit card, loan, utilities or any other type of service, the company has your name and contact information.
Credit Reports
Collectors trying to recover a debt may pull a credit report to find out more information about you and your payment history.
Government Agencies
From the Department of Motor Vehicles and postal service to your voter's registration, collection agencies can gain access to the information you provide the government to collect and verify your current contact information.
Public Records
With most public record information now online, it's easier than ever for debt collectors to find your current address and phone number. Whether it be through the phonebook or your local county records office, the information they need is just a few clicks of the mouse away.
Skip Tracers
Skip tracers are a special type of investigator that use both traditional and technologically advanced search methods in order to locate you.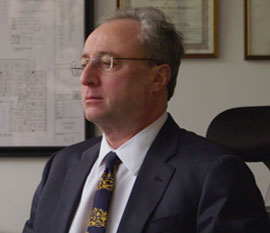 Michael H. Schwartz is the largest filer of bankruptcy cases for people living in Westchester and Rockland counties in New York. A graduate of New York Law School, Michael has been licensed to practice in New York State courts since 1983. He is also licensed to practice in the U.S. Bankruptcy and District Courts for the Southern, Eastern and Northern Districts of New York and the District of New Jersey as well as the Second Circuit U.S. Court of Appeals. He is a graduate of Max Gardner's Bankruptcy and Veterans' Boot Camps. Several media outlets have reported on his cases or sought his insights, including The New York Times.