What to Expect in a Foreclosure Defense Case in New York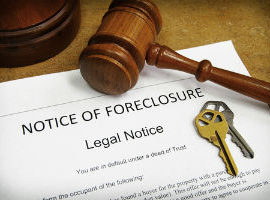 Facing the prospect of going through a foreclosure is stressful. Being unfamiliar with these types of proceedings only exacerbates your concerns. But you don't have to go it alone.
Whether you are behind in your mortgage payments, facing delays or denials during a loan modification, or have issues with the way your foreclosure proceedings are being conducted, our law firm is here to help. White Plains, New York foreclosure defense attorney Michael H. Schwartz is ready to provide you with the kind of strong legal representation you need in these types of cases. We've been helping homeowners facing foreclosure in New York for years. We can help you stop the foreclosure and get your life back.
Important Documents Needed for a Foreclosure Defense Case in NY
Foreclosure proceedings are handled as a judicial matter in New York. This means the lenders involved with your mortgage are required to follow certain guidelines.
One of the first steps in the process is for the lender to file a complaint. In order to answer the complaint, you (and your attorney) will need the following documents:
A copy of any mortgage loans and a note from your real estate mortgage lender
A record of the mortgage payments you have made
Any correspondence between you and the mortgage lender
Any correspondence concerning loan modifications you applied for
Copies of employment pay stubs
Health records, in cases where an injury, illness, or other condition prevents you from working
Letters from your employer, if you have been laid off or let go
Financial records, including bank statements and retirement account information
The Trial Setup for a Foreclosure Defense Case
Under New York foreclosure court guidelines, you have up to 30 days to answer any complaint filed by your mortgage lender. If you fail to respond, your lender may request a default judgment ordering your property to be foreclosed on and sold at auction.
If an attorney answers the complaint on your behalf, your case will proceed and you will be required to appear for a mediation conference. If a settlement cannot be reached between you and the lenders during this conference, your case will then proceed to trial.
Between the conference and trial phases, there is a discovery and litigation phase. This is the time when your attorney may file motions on your behalf that could result in your case being dismissed.
Some common defenses in foreclosure cases include:
Procedural errors in following court guidelines
Procedural errors on the part of the mortgage lender in providing notice of the foreclosure and other available options
Payment errors in terms of the amount you owe
Errors in the loan process
Unfair lending practices
Timeline for Foreclosure Defense Cases in New York
According to a foreclosure report from the Department of Financial Services (DFS), New York has one of the longest foreclosure processes in the U.S. It averages roughly three years. The longest of these delays is between the time of the mandatory settlement conference and the entry of a final judgment in the matter.
This time period can range anywhere from one to two years, preventing you from resolving your situation and moving on with your life. Having our New York foreclosure defense attorney on your side could increase the odds of obtaining a settlement in a timelier manner, by working with the judge who will ultimately decide your case, as well as with the lenders.
Contact Us for Professional Assistance with a Foreclosure Case in New York
If you or a loved one is struggling with debt, contact Michael H. Schwartz, P.C. Our experienced White Plains, New York foreclosure defense attorney understands NY's foreclosure laws and can help you to protect your home from foreclosure, as well your assets, through bankruptcy, loan modification, and foreclosure defense.
Serious financial problems require serious legal representation. Serving Westchester, Rockland, and Putnam County and the Hudson Valley and New York City areas for over 40 years, our office is prepared to help you. Michael H. Schwartz has received recognition in a special section of New York Magazine that spotlighted "The New York Area's Top-Rated Lawyers," for 3 years in a row.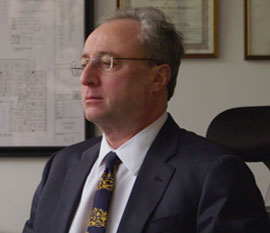 Michael H. Schwartz is the largest filer of bankruptcy cases for people living in Westchester and Rockland counties in New York. A graduate of New York Law School, Michael has been licensed to practice in New York State courts since 1983. He is also licensed to practice in the U.S. Bankruptcy and District Courts for the Southern, Eastern and Northern Districts of New York and the District of New Jersey as well as the Second Circuit U.S. Court of Appeals. He is a graduate of Max Gardner's Bankruptcy and Veterans' Boot Camps. Several media outlets have reported on his cases or sought his insights, including The New York Times.