Trumpcare: Realities vs. Promises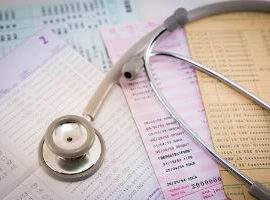 President Donald J. Trump, announced again, that he was providing "healthcare reform."
President Trump promised health care superior to "Obamacare,"
Can his new "plan" be any better than his last plan?
President Donald Trump advocates a health care plan in which thousands of Americans would lose their insurance, and thousands more would find themselves paying larger rates to keep insurance than they are with the current law, officially titled: "The Affordable Care Act.
In addition to not ever being proved not correct, unconverted evidence that the new health plan has enrolled tens of millions of fellow Americans.
Hopefully, you get the proper treatment you need and deserve, but you're left with a staggering bill that is simply impossible to pay without a second or third or fourth mortgage on your house that is already underwater.  Next stop: Bankruptcy Court.
The two main stated concepts for "healthcare reform"  are cost and coverage.
Cost
President Trump has repeatedly stated that health care is unaffordable in the country, referring to the costs of deductibles and premiums for the American consumer. When visiting Las Vegas last year, Trump promised "great healthcare for a fraction of the price," as quoted in an article in NBC News, and assured Americans that no one would be worse off financially when his health care plan went into effect.
The reality of the situation, however, is a far cry from what was promised. While Trump has yet to succeed in repealing Obamacare (read the story in The New York Times), his plans which are not likely to ever become law, would increase consumer costs dramatically most notably for older Americans.
An article published in Vox found that IF President Trump's unsuccessful health care plan passed into law; enrollees would have experienced an increase in costs of about $1,542.
By 2020, this amount would increase to $2,409.
Keep in mind that this is the average. Consumers could see premium increases of $5,000 per year or greater, putting them in a precarious financial situation.
Coverage
As if that were not enough, our President also promised that everybody was going to have insurance.  (Sort of like President Obama's statement that everyone could stay with his or her current doctor, but worse, because now you will not even have a doctor you can afford.)
As reported in the The New York Times   the now defeated health care plan would have increased the number of uninsured Americans 24 million in the next 9 years.
Keeping healthy without going Bankrupt
There is a very strong relationship between medical debt and bankruptcy. In fact, the correlation runs so deep that, according to an article published by CNBC, medical bills are the biggest cause of U.S. bankruptcy filings.
In 2013, bankruptcy filings due to unpaid medical bills affected just about 2 million people in the United States, making medical debt a more common reason to file bankruptcy than other types of debt, including mortgage payments and credit card bills.
Even worse, data shows that it is not just those consumers who do not have health insurance coverage who are at risk of acquiring medical debt. In a single year, it is estimated that about 10 million adults with year-round healthcare coverage will accumulate debt from medical expenses that they cannot pay off.
The high cost of deductibles is part of the problem. Many policies have deductibles that are greater than $5,000.00 leaving folks even with insurance nowhere to turn when they need medical care with other bills already owed.
Finally, these are the numbers while the Affordable Care Act still in place. If it was repealed, millions of consumers were to lose health insurance due to their inability to pay high premiums, or due to denial of coverage as a result of preexisting conditions.
Eliminating Medical Debt by Filing for Bankruptcy
If you have accrued significant medical debt, filing for bankruptcy may be the right option for securing a clean slate and a positive financial future.
Chapter 7 bankruptcy and medical debt. In order to file and qualify for Chapter 7 bankruptcy, you must pass a means test that is based on your disposable income. If you qualify, then your medical debts will be discharged, meaning that you will not have to worry about paying them.
Chapter 13 bankruptcy and medical debt. If you do not meet the means test in order to qualify for Chapter 7 bankruptcy, then you may have to file for Chapter 13 bankruptcy instead. In Chapter 13 bankruptcy, your medical debt – which is a type of unsecured debt – must be repaid (at least in part). The amount you have to pay via your repayment plan depends on a number of factors, including how long your plan lasts, your disposable income, and the value of your nonexempt property. In most cases, you are not forced to repay the entire amount of unsecured debts.
Contact Our Law Offices Today for a Free Consultation
Medical debt is one of the worst types of debt there is because when you are in need of medical care, you often have no choice but to seek such care, and therefore acquire debt. Living in a system where people are forced into bankruptcy because they require life-saving medical care is troubling, and it may become even worse if President Trump gets his way with health care.
At the law offices of Michael H. Schwartz, P.C., we care about you, and we know that when you have medical debt, you need a solution. Our Manhattan Bankruptcy Attorney can help you to understand bankruptcy and how you can file bankruptcy on medical bills, as well as other options that you may have.
To schedule your free consultation with our law offices in New York today, please contact us now. Do not wait to get your financial future in order. Our fees are payable on a monthly basis.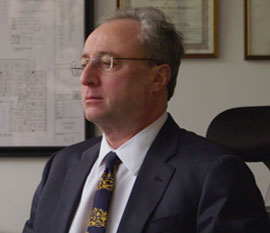 Michael H. Schwartz is the largest filer of bankruptcy cases for people living in Westchester and Rockland counties in New York. A graduate of New York Law School, Michael has been licensed to practice in New York State courts since 1983. He is also licensed to practice in the U.S. Bankruptcy and District Courts for the Southern, Eastern and Northern Districts of New York and the District of New Jersey as well as the Second Circuit U.S. Court of Appeals. He is a graduate of Max Gardner's Bankruptcy and Veterans' Boot Camps. Several media outlets have reported on his cases or sought his insights, including The New York Times.