Facts and Figures About Bankruptcy and Foreclosure
Although overall bankruptcy numbers have steadily declined in recent years, bankruptcy remains the best solution for many individuals who are facing serious financial problems. In 2017, more than 772,000 bankruptcy cases were filed by individuals – a decrease from over 1.1 million filings in 2013.
In the year ending in June 2017, Westchester County saw a total of 1,241 non-business bankruptcy filings. There were 471 cases filed in Rockland County during that period, and 163 in Putnam County.
Chapter 7 bankruptcy remains the most common form of non-business bankruptcy filing, both locally and nationwide.
Life produces many circumstances that make it necessary for individuals to file bankruptcy in order to put their household finances in order and get on with their lives without the burden of debt they can't pay. Some of the most common reasons for filing bankruptcy include:
Medical bills
Unemployment
Divorce
Unplanned expenses
Reduced income
Some homeowners who encounter financial difficulties find it difficult to make payments on their mortgages. This can set the stage for foreclosure.

Similar to bankruptcy filings, foreclosure rates have also fallen in recent years. However, many families still face the threat of being put out of their homes due to foreclosure.
New York Bankruptcy and Foreclosure Facts & Figures
As of November 2017, 1 in every 1,280 homes in Westchester County was in foreclosure. The hardest-hit Westchester communities include Purdys (1 in every 205), Bedford (1 in every 441), Mohegan Lake (1 in every 593) and Mount Vernon (1 in every 611). Scarsdale was the Westchester community with the lowest foreclosure rate at 1 in every 7,110.
Putnam County had a higher foreclosure rate than Westchester County, with 1 in every 1,010 homes in foreclosure as of November 2017. The Putnam County communities with the highest foreclosure rates include Lake Peekskill (1 in every 503), Patterson (1 in every 545) and Garrison (1 in every 602).  The lowest foreclosure rate in Putnam County was in Mahopac, with only 1 in every 1,573 homes in foreclosure.
Rockland County's foreclosure rate exceeded those in both Westchester County and Putnam County. The foreclosure rate in Rockland County was 1 in every 825 homes as of November 2017. The Rockland communities with the highest foreclosure rates include West Haverstraw (1 in every 387), Haverstraw (1 in every 395), Pomona (1 in every 521) and Garnerville (1 in every 562). Pearl River had the lowest foreclosure rate in Rockland County at 1 in every 1,895.
The reasons homeowners face foreclosure are similar to the reasons for bankruptcy, including:
Job loss
Death in family
Health crisis
Increase in adjustable rate mortgage
Divorce
Legal Help With Bankruptcy and Foreclosure Defense in New York
If you are in financial trouble, please do not hesitate to contact top-rated White Plains, NY bankruptcy lawyer Michael H. Schwartz today. You can request a free, fully confidential consultation to discuss your case and find out how an experienced, compassionate bankruptcy and foreclosure defense lawyer can help you.
Mr. Schwartz has assisted clients with more than 5,000 bankruptcy filings. Under his guidance, clients haven't had a single discharge denied or lost a single home in foreclosure. Michael H. Schwartz has received recognition in a special section of New York Magazine that spotlighted "The New York Area's Top-Rated Lawyers," for 6 years in a row.  He is also a AV Preeminent-Rated Bankruptcy Attorney for the past 15 years and was selected as one of our nation's "Super Lawyers," an honor given to only 5 percent of all lawyers in this Country.  He is ready to put his experience to work for you.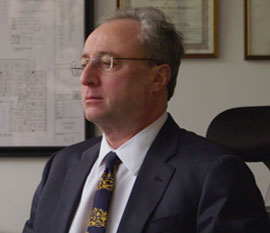 Michael H. Schwartz is the largest filer of bankruptcy cases for people living in Westchester and Rockland counties in New York. A graduate of New York Law School, Michael has been licensed to practice in New York State courts since 1983. He is also licensed to practice in the U.S. Bankruptcy and District Courts for the Southern, Eastern and Northern Districts of New York and the District of New Jersey as well as the Second Circuit U.S. Court of Appeals. He is a graduate of Max Gardner's Bankruptcy and Veterans' Boot Camps. Several media outlets have reported on his cases or sought his insights, including The New York Times.