FICO Plans Big Shift in Credit-Score Calculations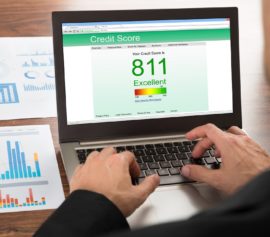 The Fair Isaac Corporation, the company that developed the FICO score, is rolling out a new credit score this year called "UltraFICO." Experian, one of the three major credit reporting agencies, will distribute the credit score, according to USA Today. Currently, UltraFICO is in a pilot phase.
The traditional FICO score is based primarily on a consumer's credit and payment histories. UltraFICO, in contrast, will factor in a consumer's banking activity with his or her credit history. The goal is for consumers with less-than-perfect credit to increase their scores by taking into consideration their checking, savings and money market account activity. It is particularly designed to boost the credit scores of consumers with FICO scores in the 500s and low 600s who have a limited credit history or negative entries on their credit report.
Because it is in a pilot phase, the Fair Isaac Corporation will offer UltraFICO only through Experian, and only in certain circumstances. With this "soft launch," the company should be able to determine how well the new scoring system works in practice. The company plans to make UltraFICO more widely available during the summer of 2019, USA Today reports.
What Makes the New UltraFICO Score Different?
The traditional FICO score relies solely on factors such as the amount of credit that consumers have available to them, their use of their credit, the length of time they have held credit accounts and their credit payment history. However, UltraFICO will look at a consumer's banking accounts. The UltraFICO score will analyze factors such as the balances of a consumer's checking, savings and money market accounts. It will also factor in how long the consumer has held those accounts, and whether the consumer has a history of overdrafts on the accounts.
For now, UltraFICO will be a purely optional score. It is designed for consumers whose credit scores likely will fail to meet a lender's requirements or those who wish to obtain more favorable terms from a lender. Since only Experian will offer UltraFICO scores, lenders will not consider the score if they use one of the other credit reporting bureaus, Equifax or TransUnion. Also, consumers cannot use an UltraFICO score for mortgage applications.
Of course, the use of UltraFICO raises potential security concerns. If a consumer chooses to opt in, Experian will gain access to the consumer's checking, savings and money market accounts. Given the recent security breaches with credit reporting bureaus, consumers may want to think carefully before they give access to their cash account information.
Who Will the UltraFICO Score Help?
The UltraFICO score can serve as a "second-chance" score for consumers with little or no credit history. It can also benefit those who are trying to rebuild after a financial crisis such as bankruptcy or default on a debt. UltraFICO will generally be offered to consumers if a lender uses Experian for credit reports, and if the consumer's score is only a few points below the lender's cutoff.
According to NerdWallet, statistics from the UltraFICO pilot program include:
70 percent of consumers who kept a positive balance in their deposit accounts for at least three months and an average of at least $400 in a savings account saw an improvement in their credit score.
Among consumers with a thin credit history, 40 percent saw an increase of 20 points or more in their credit scores.
Among consumers with a history of financial distress, 1 in 10 saw a credit score increase of 20 points or more.
If you do not meet the above criteria, it is entirely possible that opting in to UltraFICO may actually lower your score. This is especially true if you have little or no savings, or if you regularly overdraft your bank accounts. If you already have a good or excellent credit score (700 or higher), UltraFICO will not likely increase your existing credit score at all.
Will UltraFICO Change How Bankruptcy Affects Your Score?
UltraFICO will not change how bankruptcy affects your credit score. The negative impact of bankruptcy may still appear on your credit report and bring down your credit score. Instead, UltraFICO is meant to provide consumers with a boost to their existing FICO scores if they have a stellar banking history with positive account balances and significant savings.
Early results with UltraFICO show that the new score is helpful to consumers with little or no credit history as opposed to consumers who have gone through bankruptcy. However, even those consumers who have been through bankruptcy but have stellar records with their checking, savings and money market accounts may be able to take advantage of the new calculations if they need a boost of a few points in order to obtain new lines of credit.
Get Help from an Experienced New York Bankruptcy Lawyer Today
If you need a fresh start during a time of economic distress, call Michael H. Schwartz, P.C. For more than 40 years, Westchester County bankruptcy attorney Michael H. Schwartz has helped individuals and their businesses in New York to overcome their challenges. We are second to no one. Contact us now to learn more. You will be glad you did.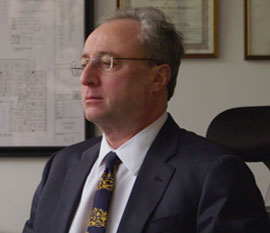 Michael H. Schwartz is the largest filer of bankruptcy cases for people living in Westchester and Rockland counties in New York. A graduate of New York Law School, Michael has been licensed to practice in New York State courts since 1983. He is also licensed to practice in the U.S. Bankruptcy and District Courts for the Southern, Eastern and Northern Districts of New York and the District of New Jersey as well as the Second Circuit U.S. Court of Appeals. He is a graduate of Max Gardner's Bankruptcy and Veterans' Boot Camps. Several media outlets have reported on his cases or sought his insights, including The New York Times.