Michael H. Schwartz Asked His Legal Opinion Yet Again on an Important Bankruptcy Matter in the News.
FiOS1 News interviewed Mr. Schwartz about the latest development in the ongoing contract dispute between Westchester County and Standard Amusements, LLC, the company that currently operates the famous but struggling Playland Amusement Park in Rye, New York.
FIOS 1 adds to the list of interviews of Mr. Schwartz regarding Bankruptcy law matters along with the New York Times and Wall Street Journal.
As Bloomberg reports, Westchester County moved in April to terminate a 30-year deal with Standard Amusements that would give the company control of Playland after it had made a specified level of investment in the park. The County claimed that Standard Amusements had breached the contract by failing to invest under the agreement, refusing to submit to an audit and improperly booking millions of dollars in expenditures as "capital investment."
After the County rejected Standard Amusement's offer to meet and discuss a deal, the company filed for Chapter 11 bankruptcy on May 27 in the U.S. Bankruptcy Court for the Southern District of New York in White Plains, FiOS1 reports.
Michael H. Schwartz is the largest filer of bankruptcy cases for individuals living in Westchester and Rockland counties. In the past 36 years, he has filed over 6000 cases. The New York Times and Wall Street Journal have both quoted him in the past. FiOS1 asked him about Standard Amusement's possible strategy behind the bankruptcy filing.
"I'm not surprised," said Mr. Schwartz, who is not representing a party in the case. "They undoubtedly had some type of penalty [in the contract with Westchester County], and they had to file bankruptcy prior to the penalty kicking in. And that's why they filed the bankruptcy case."
Bankruptcy Filing Could Force Parties to Discuss Playland Contract
Nicholas Singer, Standard Amusement's owner, has spoken in the past of his fond memories of going to Playland while growing up in New York. The amusement park has operated on the Long Island Sound since 1928. However, it has seen a sharp drop in attendance and revenue in recent years, Bloomberg reports.
Singer, who now lives in Miami, formed Standard Amusements in 2011 "for the sole purpose of managing and operating Playland," according to Bloomberg. The company entered a contract with Westchester County in 2015 that required both Playland and Standard Amusement to make millions in investments in the park, including $27.75 million by Standard Amusements.
According to FiOS1, filing for Chapter 11 bankruptcy could allow Standard Amusements to keep its contract with the County intact while it reorganizes its finances. In a declaration that he filed in support of the Chapter 11 bankruptcy petition, Singer noted that Section 362 of the U.S. Bankruptcy Code "provides an automatic stay of all actions that interfere with the property of the estate or assert any claims against the debtor[.]" Standard Amusements listed the Playland contract as its principal asset and "only apparent source of future income" in its bankruptcy petition, FiOS1 reports.
"They can use that [income] for the rest of their bills and keep themselves going," Mr. Schwartz explained.
Mr. Schwartz also told FiOS1 that a Chapter 11 bankruptcy filing normally forces parties involved in a contract dispute to come back together and talk about their issues. He noted that cases filed in U.S. Bankruptcy Court typically progress at a faster pace than in other state and federal courts.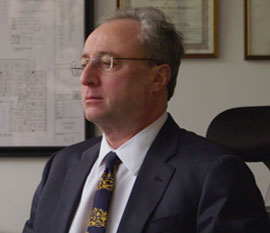 Michael H. Schwartz is the largest filer of bankruptcy cases for people living in Westchester and Rockland counties in New York. A graduate of New York Law School, Michael has been licensed to practice in New York State courts since 1983. He is also licensed to practice in the U.S. Bankruptcy and District Courts for the Southern, Eastern and Northern Districts of New York and the District of New Jersey as well as the Second Circuit U.S. Court of Appeals. He is a graduate of Max Gardner's Bankruptcy and Veterans' Boot Camps. Several media outlets have reported on his cases or sought his insights, including The New York Times.