Report: Total Household Debt in the U.S. Reaches Record High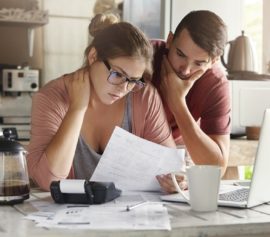 Total personal household debt in the U.S. rose to a record-high $13.54 trillion in the last quarter of 2018, according to a report by the Federal Reserve Bank of New York. It marked the eighth straight quarter in which consumer debt hit an all-time high in our country and the 18th consecutive quarter in which the debt level increased from the previous one, American Banker notes.
Total household personal debt in the U.S. is now $869 billion higher than it was at the outset of "The Great Recession" in the summer of 2008  The debt level is also roughly 21 percent higher than when it hit a post-financial crisis low in the second quarter of 2013.
Here, we examine a few of the factors which are causing consumer debt levels in New York and throughout the country to increase.  If you believe that you have taken on too much credit and need debt relief, don't wait to act. Contact experienced New York bankruptcy attorney Michael H. Schwartz today. He can provide a free and confidential consultation and help you to understand all of your legal options.
What Is Driving Household Debt in America?
The Federal Reserve Bank of New York issues a quarterly report on household debt in the U.S. based on its Consumer Credit Panel, which it describes as a "nationally representative sample drawn from anonymized Equifax credit data."  The goal of the report is to give a snapshot of household trends in borrowing and indebtedness, including identifying the factors which are driving debt in the U.S.
Mortgage debt is widely blamed as the cause of the financial crisis that rocked the U.S. in the late 2000s. According to the New York Fed's latest report, housing debt in the country remains high. However, different factors appear to be fueling the current rise in total household debt: Student loans, auto loans, and credit card debt. Let's take a closer look at how we can assist you.
Auto Loans
More Americans are borrowing more money than ever before to buy and lease vehicles, according to the New York Fed.
In 2018 alone, auto loan originations in the U.S. reached $584 billion, the highest level in the 19 years in which the New York Fed has tracked such data. As with student loans, statistics indicate that Americans are struggling to make their auto loan payments. More than seven million Americans were delinquent (more than 90 days behind) on their auto loan payments in the last quarter of 2018.
"That is more than a million more troubled borrowers than there had been at the end of 2010 when the overall delinquency rates were at their worst since auto loans are now more prevalent," the New York Fed states. "The substantial and growing number of distressed borrowers suggests that not all Americans have benefitted from the strong labor market and warrants continued monitoring and analysis of this sector."
Credit Card Debt
Bloomberg reports that 480 million credit cards are now in circulation in the U.S., and consumers are using those cards to rack up high levels of debt. Total credit card debt in our country increased by $26 billion in the last quarter of 2018 and reached a record high of $870 billion, according to the New York Fed. Even though credit card debt still accounts for a lower portion of total household debt in the U.S. than mortgages, student loans, and auto loans, the increase in credit card debt in the last quarter of 2018 outpaced those other categories.
"The increase in credit card balances … marks the first time [that] credit card balances re-touched the 2008 nominal peak," the New York Fed's quarterly report states.
An increasing number of Americans are finding it hard to pay their credit card bills, too. Bloomberg reports that 37 million credit card accounts were delinquent in the final quarter of 2018. Over the course of a year, the number of delinquent credit card accounts in the U.S. rose by roughly two million.
Are You Facing Financial Stress contact: Michael H. Schwartz, P.C.;  www.NYLegalHelp.com
If you feel overwhelmed by debt, you should talk with the only Westchester County consumer Bankruptcy Attorney rated "AV" by Martindale-Hubbell® Peer Review Ratings™, the gold standard in attorney ratings; Metro New York Super Lawyer by Find Law.com; Top Rated Lawyer by Legal Leaders; Top Attorney Lawyer by Avvo.com and quoted by the New York Times, Wall Street Journal and Fios1 News.
Contact Michael H. Schwartz, P.C., today for a free case review.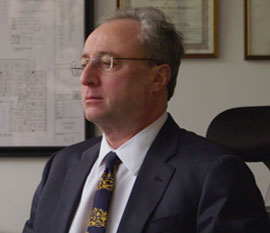 Michael H. Schwartz is the largest filer of bankruptcy cases for people living in Westchester and Rockland counties in New York. A graduate of New York Law School, Michael has been licensed to practice in New York State courts since 1983. He is also licensed to practice in the U.S. Bankruptcy and District Courts for the Southern, Eastern and Northern Districts of New York and the District of New Jersey as well as the Second Circuit U.S. Court of Appeals. He is a graduate of Max Gardner's Bankruptcy and Veterans' Boot Camps. Several media outlets have reported on his cases or sought his insights, including The New York Times.