The New York State Bankruptcy Process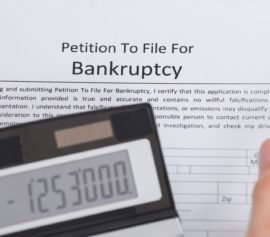 Many people fear the thought of bankruptcy and the ramifications it brings, including losing their homes and causing credit hardships in the future. However, for many people, bankruptcy is not as crushing as it seems and it brings financial relief that is desperately needed. Of course, it is natural to wonder how long the process will take. After all, the sooner the process is over, the sooner debts are discharged and you can begin the next chapter of your life.
It is important to understand that as soon you file for bankruptcy, it stops all debt collection attempts, even though the process is not finalized. The entire process usually lasts approximately three and a half months. The first step in the process is to prepare a petition and file it with the bankruptcy court. At the law office of Michael H. Schwartz, P.C., our New York bankruptcy lawyer can help you with this petition and the filing, and continue to assist you every step of the way.
Contact us now to discuss your situation in a free consultation.
Who Can File for Bankruptcy in New York?
Generally speaking, anyone who is unable to pay their debts can file for bankruptcy, although the type of bankruptcy a person files for may differ. For example, someone who wants to discharge all of their debt must file a Chapter 7 bankruptcy, while individuals who wish to simply restructure their debt (such as modifying their mortgage) can file a Chapter 13 bankruptcy. Businesses may file a Chapter 11 bankruptcy to reorganize and continue operations.
Additionally, other factors may impact a person's ability to file for bankruptcy. For example, if you have filed for bankruptcy in the past, you will have to wait a certain amount of time before you can file again.
What Is Means Testing and How Does It Apply to Bankruptcy?
Means testing only applies to Chapter 7 bankruptcies, or rather, individuals who want to discharge most of their debt. The means test takes into account your expenses and your income, as well as your family size. This will help the court determine whether you are able to pay back your debt. The means test was designed to lower the number of people who are eligible for Chapter 7 bankruptcy because if you have the means to pay off your debt, the law recognizes that you should.
If you do not pass the means test, you will have to file for Chapter 13 bankruptcy, which is a type of bankruptcy that makes it easier for you to pay your debt, although you will still have to repay at least a portion of it.
When you contact our law firm, we can evaluate the specifics of your situation and explain the best course of action for you.
What Documents Do I Need in Order to File Bankruptcy?
Regardless of whether you are filing for Chapter 7 or Chapter 13 bankruptcy, the documents you will require remain the same. These include:
Tax returns
Documentation of your income, such as pay stubs
Proof of the value of any real estate you own, such as mortgage statements
Vehicle information, including proof of value and insurance
Bank account statements
Retirement fund statements
Photo identification
Proof of your Social Security number
You may need to provide additional documentation beyond these basic items. For example, if you are required to pay alimony or child support, you may need documentation of this, such as your divorce decree.
What Happens to My Assets When I File for Bankruptcy?
If your debt is discharged in a Chapter 7 bankruptcy, it means you are no longer required to pay it back. However, the bankruptcy trustee will take any property that is not exempt and will liquidate it. With the proceeds, the trustee will repay back as many of your creditors, and as much of your debt, as possible. It is only after this process, and after you have met other requirements, such as attending the meeting of the creditors, that your debts are discharged.
Although it sounds frightening that all of your assets may be taken in the course of bankruptcy, that rarely happens. There are exemptions, and many filers find that many of their assets fall within those exemptions.
In Chapter 13 bankruptcy, you can actually keep your assets by developing a repayment plan that meets your needs.
What Are Exempt vs. Non-Exempt Properties?
Assets that are exempt cannot be taken as a part of the bankruptcy process. There are both federal and state exemptions, and in New York, you must choose which system you would like to follow. Common exemptions include the equity in your home, the equity in your vehicle, and other personal property such as furniture, your wedding ring, or a computer.
Non-exemptions are assets that are not protected during the bankruptcy process. These typically include assets that are not necessary for your life but that have a significant value, such as rare stamp or coin collections.
How Long Will Bankruptcy Affect My Credit Score?
It is true that bankruptcy can greatly affect your credit score. Ironically, the higher your score is, the more it will be affected. A Chapter 7 bankruptcy can cause a credit score of over 700 to drop by 200 points. If your credit score is lower, it will likely drop between 130 and 150 points. This impact will remain on your credit score for seven to 10 years. However, the impact will lessen over time so the effect felt during the first year is vastly different from the effect felt in the sixth year.
Our New York Bankruptcy Lawyer Can Help with Your Case
Making the decision to file for bankruptcy is understandably very stressful, but a White Plains bankruptcy lawyer can help you navigate the process and get a fresh start. Michael H. Schwartz, P.C., knows the bankruptcy system and has been helping people in your situation for almost 40 years.
Our N.Y. bankruptcy lawyer will make sure everything is filed properly so one mistake does not hurt your case. Call our law firm today or contact us online to schedule a free consultation and to learn more about how we can help you.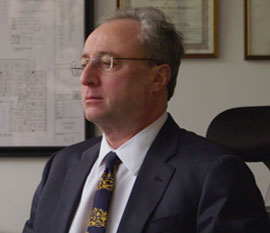 Michael H. Schwartz is the largest filer of bankruptcy cases for people living in Westchester and Rockland counties in New York. A graduate of New York Law School, Michael has been licensed to practice in New York State courts since 1983. He is also licensed to practice in the U.S. Bankruptcy and District Courts for the Southern, Eastern and Northern Districts of New York and the District of New Jersey as well as the Second Circuit U.S. Court of Appeals. He is a graduate of Max Gardner's Bankruptcy and Veterans' Boot Camps. Several media outlets have reported on his cases or sought his insights, including The New York Times.