Is Filing for Bankruptcy the Right Response to Coronavirus Financial Stress?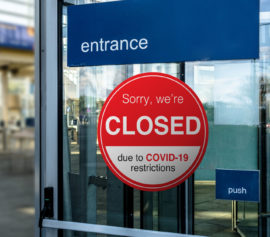 The Coronavirus pandemic has disrupted the lives of millions of New Yorkers. More than 325,000 people have confirmed cases of COVID-19 and more infections are diagnosed every day. While most people will recover, some will be left with overwhelming hospital bills. Thousands of businesses are still closed. Many New Yorkers are out of work and experiencing loss of income and financial stress. Some families are struggling to pay bills because they've lost loved ones who helped bring in income.
While the full economic impact of the COVID-19 pandemic remains to be determined, some major retailers have already filed for bankruptcy. Many individuals and businesses in New York will likely need to consider bankruptcy protection in the months ahead.
Federal bankruptcy laws are designed to help people whose lives have been disrupted by the loss of employment, unmanageable medical bills from a health crisis or other circumstances that leave them overwhelmed with debt. Most New Yorkers who file for bankruptcy are solid, hard-working people facing difficult financial situations, often beyond their control. Most are financially responsible, and they need relief from unmanageable debt to make a fresh start.
While bankruptcy is not right in every situation, it is a legal tool to protect your home or other assets from foreclosure, modify your mortgage payment schedule, stop calls from debt collectors and gain some financial relief. Bankruptcy protection is worth exploring if you are facing financial ruin because of the coronavirus.
Types of Personal Bankruptcy Available
The U.S. Bankruptcy Code outlines several types of bankruptcy. Chapter 7 and Chapter 13 are the two most commonly used by individuals filing personal bankruptcy. The chapter refers to the applicable section of the bankruptcy code.
A Chapter 7 bankruptcy, permits individuals who are eligible to receive relief from most debts including medical debt, credit card debt, unsecured personal loans and liability related to co-signing another's debt. You won't have to pay them back. An immediate benefit of filing for bankruptcy is that debt collectors have to stop bothering you.
A Chapter 13 bankruptcy can help you prevent foreclosure of your house if you are in danger of losing it, or repossession of your car. It provides you time to restructure your debt and develop a plan to repay the debt. If you comply with the terms of the repayment plan, the bankruptcy court may then grant a discharge of certain of your debts.
MoneyGeek's Study on Bankruptcy in America tracks commercial and personal filings by State. In light of the pandemic's impact, it includes updated statistics on Covid-19 related personal bankruptcy filings per capita and rates of Covid-19 Chapter 11 bankruptcy filings. They've also sourced a panel of experts to provide commentary on the study to help add color around the question of whether bankruptcy might be right for you.
If you are struggling financially and burdened by unmanageable debt in New York, keep in mind that help is available.
Michael H. Schwartz, P.C. is a highly regarded New York consumer bankruptcy attorney with nearly 40 years of experience helping individuals in Westchester County, Rockland County, New York City and the Hudson Valley who are financially stressed. From his law office in White Plains, he provides skilled legal representation in bankruptcy matters to clients in Westchester County, Rockland County, New York City and the Hudson Valley. Michael H. Schwartz understands the stress that you are experiencing and is committing to helping you make a fresh start.
To schedule a free initial consultation with a compassionate bankruptcy lawyer at Michael H. Schwartz, P.C., call toll-free or use the online contact form.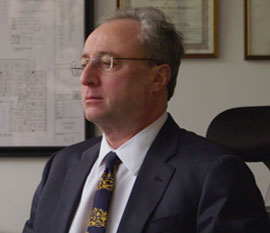 Michael H. Schwartz is the largest filer of bankruptcy cases for people living in Westchester and Rockland counties in New York. A graduate of New York Law School, Michael has been licensed to practice in New York State courts since 1983. He is also licensed to practice in the U.S. Bankruptcy and District Courts for the Southern, Eastern and Northern Districts of New York and the District of New Jersey as well as the Second Circuit U.S. Court of Appeals. He is a graduate of Max Gardner's Bankruptcy and Veterans' Boot Camps. Several media outlets have reported on his cases or sought his insights, including The New York Times.