How Do I Know If I Qualify for Bankruptcy in New York?
Are you struggling to pay the minimum balance on your credit cards? Are you constantly being hounded by debt collectors? Are your creditors threatening to sue you? These situations and more can be extremely stressful, but know that you're not alone. Countless others, just like you, have struggled to overcome insurmountable debt and have been able to forge a new path forward by filing for bankruptcy.
You might be surprised to learn that bankruptcy is anything but a dead end. In fact, it is a valuable financial tool that can open up a path to recovery. A Chapter 7 bankruptcy can wipe out debts in their entirety, while a Chapter 13 bankruptcy offers an alternate route to financial stability.
The first step is finding out if bankruptcy is the right choice for you is to discuss your options with a knowledgeable bankruptcy lawyer from Michael H. Schwartz, P.C. We can evaluate your circumstances and explain whether you might qualify for bankruptcy.
Three Things to See if You Will Likely Qualify for Bankruptcy in New York
There are three main factors that can help predict whether you will qualify for bankruptcy in New York. They are:
Moderate to low income: For you to be eligible for Chapter 7 bankruptcy, your income will need to be below a specific threshold. The bankruptcy court will apply the "Means Test" to determine if your income falls under the limit. There are two ways to pass the Means Test. First, if your income falls below the median income level for New York residents with the same size household as yours, you will pass. If your income is above this threshold, you can still pass the Means Test if you have low or no discretionary income after deducting your expenses from your income. Generally speaking, if your income is considered low to moderate, you are likely to pass the Means Test.
Significant debt: The bankruptcy system exists to help people who are struggling with overwhelming debt. If you are carrying a significant amount of debt and are no longer able to make regular payments towards it, you could be eligible to file for bankruptcy.
No substantial non exempt property: Contrary to what some might think, you do not have to give up everything you own when you file for bankruptcy. New York bankruptcy law provides exemptions to protect certain properties up to a certain dollar amount. However, if the value of your assets exceeds the exemption limit, then the bankruptcy court may choose to sell them to pay off your debts. This is why it is important to speak with a bankruptcy lawyer who can evaluate your assets and determine what property could be at stake in a bankruptcy case.
What Is the Bankruptcy Means Test?
The bankruptcy Means Test determines if your income is low enough to qualify you for bankruptcy. The purpose of this test is to ensure that those with a high income cannot file for Chapter 7 bankruptcy, therefore reserving the benefits of Chapter 7 bankruptcy for those with low to moderate-income.
However, many people with high income can still file Chapter 7. There are many exceptions to the Means Test. Most lawyers either do not know this or do not want you to know this because the alternative, Chapter 13, is much more lucrative for lawyers.
There are two steps to the Means Test. First, the test measures if your current monthly income is below the median for a household of your size in New York. If your income is below the particular median amount, then you pass the Means Test. That is the easy part.
If your income is above the median amount, you still might pass the test through the second step. This is the hard part. This step factors in certain expenses that are deducted from your income. Allowable expenses include costs such as mortgage payments, insurance, taxes, car loan payments, childcare, and other monthly expenses.
These expenses will be subtracted from your income to determine how much disposable income you have remaining. If your monthly disposable income is below the allowed amount, you will likely pass the Means Test. On the other hand, if you are found to have a significant amount of disposable income, you will be directed to use it to begin paying your debts.
What to Expect in the NY Bankruptcy Process
It is helpful to know what to expect before beginning the process of filing for bankruptcy. With a good understanding of the steps involved in this process, you can make it as smooth as possible and anticipate possible outcomes. Here are some things to expect in the bankruptcy process:
Paperwork: You will need to fill out a questionnaire to provide all of the details of your current finances. This information is then used to complete the 50 plus pages of documents required to file bankruptcy.
Filing fees: Unless you are eligible for a fee waiver, you will have to pay a fee to file your paperwork. The fee for filing for Chapter 7 bankruptcy is currently $338.
Certain property protections: New York bankruptcy law has a list of exemptions that protect most types of property, such as a home or car, up to a certain dollar amount. Furthermore, New York allows residents filing for bankruptcy to choose between the state exemptions list and the federal exemptions list. You can't pick and choose items from each list, though, so you should carefully consider the New York and federal exemptions guidelines.
Mandatory financial courses: People filing for bankruptcy in New York are required to take two separate courses on personal finance management. You must take one of these before filing and another later in the process. You can find a list of course providers in your district on the U.S. Department of Justice website.
How a Bankruptcy Lawyer Can Help You
If you are considering filing for bankruptcy, it is important to hire an experienced bankruptcy lawyer to assist you. The bankruptcy process can be confusing and difficult to navigate without help. Your lawyer can assist you with:
Deciding which type of bankruptcy to file: Making sure that you can qualify for Chapter 7 bankruptcy, or if more appropriate, Chapter 13 bankruptcy. This type of bankruptcy involves making regular payments towards relieving your debts. A lawyer can discuss the pros and cons of each type so that you can decide which one is best for you.
Analysis of your financial situation: A skilled bankruptcy lawyer should have a thorough understanding of the ins and outs of the Means Test as part of a detailed analysis of your finances. Through this analysis, your lawyer can help you anticipate your likelihood of qualifying for bankruptcy.
Applying for exemptions: Your lawyer should have a thorough understanding of both the New York and federal bankruptcy exemptions. This will be critical to choosing the exemptions that benefit you the most and protect as much of your property as possible.
Dealing with creditors: Some creditors might present difficulties by continuing to demand payments even after you have filed for bankruptcy. Your lawyer must stop such illegal tactics.
Completing paperwork: Bankruptcy forms are long and complicated. Your lawyer should prepare all of the documents for you to review based on your paperwork in a timely and accurate manner.
Get a Free Consult for Your Bankruptcy Case in New York
Whether you are convinced that you want to file for bankruptcy or are unsure about your next steps, a lawyer can help. Michael H. Schwartz, P.C. will evaluate your situation, discuss your options, and help you choose the path that is right for you. To get a free consultation for your case, call us today or fill out our contact form.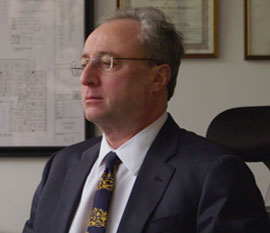 Michael H. Schwartz is the largest filer of bankruptcy cases for people living in Westchester and Rockland counties in New York. A graduate of New York Law School, Michael has been licensed to practice in New York State courts since 1983. He is also licensed to practice in the U.S. Bankruptcy and District Courts for the Southern, Eastern and Northern Districts of New York and the District of New Jersey as well as the Second Circuit U.S. Court of Appeals. He is a graduate of Max Gardner's Bankruptcy and Veterans' Boot Camps. Several media outlets have reported on his cases or sought his insights, including The New York Times.