Are Medical Bills Dischargeable in Bankruptcy in New York?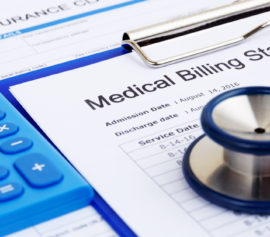 More than 65% of all bankruptcies in the U.S. are due to individuals being overwhelmed by medical bills, according to a study published by the American Journal of Public Health in 2019. An estimated 530,000 families facing medical bills file bankruptcy each year in part because medical debt is dischargeable under the U.S. Bankruptcy Code.
If you live in Westchester, Rockland, Putnam, the Hudson Valley or New York City area and are dealing with medical debt you cannot pay, personal bankruptcy may be the option for you.  Michael H. Schwartz, P.C., can help you, just as our bankruptcy law firm has helped thousands of individuals and businesses make a fresh financial start.
Your medical debt can be discharged in a Chapter 7 bankruptcy or Chapter 13 bankruptcy, another approach to personal or consumer bankruptcy that restructures your debt. Bankruptcy addresses all of your debts. Bankruptcy attorney Michael Schwartz can work with you to determine the approach that best protects your assets and your future. Contact us today to get started with a free consultation.
How Does Bankruptcy Eliminate Medical Debt?
Under the Bankruptcy Code, the money you owe your creditors is either "secured" or "unsecured" debt. Secured debt is backed by collateral that the creditor can seize for nonpayment of the loan. Unsecured debt is not secured by the borrower's assets. Examples of unsecured debt include money owed on credit cards for personal loans and medical bills.
The federal Bankruptcy Code also defines a category of "priority" debt that includes child support, alimony, and most taxes.
Chapter 7 vs Chapter 13 Consumer Bankruptcy
As your bankruptcy attorney, Michael Schwartz will thoroughly examine your financial situation and help you determine which type of bankruptcy best suits your needs.
Chapter 7 is always preferable because it can eliminate most, if not all, of your debts.
Chapter 13 bankruptcy is known as a "wage earner's bankruptcy," because it is based on the debtor having a steady income and being able to pay debts to creditors that can not be eliminated in Chapter 7 and gives you the opportunity to repay missed mortgage payments.
Will Filing for Bankruptcy Hurt My Credit?
In the short run, yes.  However, it can also increase your credit score within 15 months and maybe much sooner. Your debts are gone or being dealt with, and you may be a good candidate for new credit.
It takes four to six months to complete Chapter 7 bankruptcy and three to five years to complete a Chapter 13 reorganization. Bankruptcy remains on your publicly available credit records for a little longer:
A Chapter 7 bankruptcy will appear on your credit reports for up to 10 years.
A Chapter 13 bankruptcy will appear on your credit reports for up to seven years.
Fortunately, there are proven steps you can take to rebuild your credit after you have declared bankruptcy. By establishing new lines of credit, paying your bills on time, and taking a few additional steps, you can restore your creditworthiness and overall financial health.
You may be concerned about how declaring bankruptcy and getting rid of your medical debt may affect your healthcare services. No hospital in New York or elsewhere in the U.S. can legally deny a person necessary medical care because of his or her inability to pay medical bills in the past, present, or future. However, a private medical practice, such as your primary care physician, has more leeway about choosing patients.
If you have not contacted your doctor's or your hospital's billing offices about your financial situation, you should do so. They will likely want to work with you about paying a portion of your debt or all of it over time. You may be able to agree to such a plan, which will allow you to maintain your current relationship with your medical care providers.
Get NY Legal Help for Bankruptcy Relief Today
If your medical bills have become an insurmountable burden, filing for bankruptcy in New York may be the best thing you can do to protect the future of your financial well-being. Michael H. Schwartz, P.C., is a highly regarded consumer bankruptcy attorney with nearly 40 years of experience helping individuals in Westchester, Rockland, Putnam, the Hudson Valley and New York City areas get relief from unmanageable debt and get a new start.
Don't wait for the financial stress to get worse. Contact our White Plains bankruptcy law firm today for a free initial consultation about your financial situation and the legal options available to you.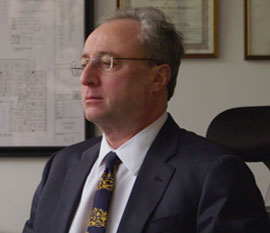 Michael H. Schwartz is the largest filer of bankruptcy cases for people living in Westchester and Rockland counties in New York. A graduate of New York Law School, Michael has been licensed to practice in New York State courts since 1983. He is also licensed to practice in the U.S. Bankruptcy and District Courts for the Southern, Eastern and Northern Districts of New York and the District of New Jersey as well as the Second Circuit U.S. Court of Appeals. He is a graduate of Max Gardner's Bankruptcy and Veterans' Boot Camps. Several media outlets have reported on his cases or sought his insights, including The New York Times.