Do You Know What is in Your Credit Report?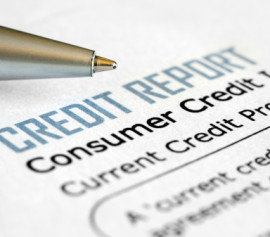 A recent Federal Trade Commission study discovered that one in five consumers had an error on one or more of their three credit reports.
"These are eye-opening numbers for American consumers," said Howard Shelanski, director of the FTC's Bureau of Economics, in a press release. "The results of this first-of-its-kind study make it clear that consumers should check their credit reports regularly. If they don't, they are potentially putting their pocketbooks at risk."
The study encouraged participants to use the Fair Credit Reporting Act process to resolve credit report errors. The study found that four out of five consumers who filed disputes experienced some modification to their credit reports, and more than one in 10 consumers saw a change in their credit scores after the modification. Additionally, almost one in 20 consumers had a maximum score change of more than 25 points, and one in 250 consumers had a maximum score change of more than 100 points.
"Your credit report has information about your finances and your bill-paying history, so it's important to make sure it's accurate," said Charles Harwood, acting director of the FTC's Bureau of Consumer Protection, in a press release. "The good news for consumers is that credit reports are free through annual creditreport.com, and if you find an error, you can work with the credit reporting company to fix it."
The FTC report is the first major study that looks at all the primary groups that participate in the credit reporting and scoring process: consumers, lenders/data furnishers, reporting agencies and others. There were 1,001 participants who reviewed 2,968 credit reports with associates who helped them identify and correct possible errors on their credit reports and then sent the reports to be rescored.
For more information about obtaining free copies of your credit report, see //www.nylegalhelp.com/2013/04/check-credit-report-cost/.
If you are overwhelmed with debt and need legal advice on what your best options are for a better financial future, contact the New York debt relief law firm of Michael H. Schwartz, P.C.